4th Annual
Pre-Conference Workshops September 24, 2013
Conference & Exhibition September 25-26, 2013

Moody Gardens Hotel & Convention Center ♦ Galveston, TX
Practical Solutions for Plant Management and Operations
The ChemInnovations conference & exhibition, presented by Chemical Engineering magazine, is specifically designed to deliver practical solutions for the operations and management of chemical/petrochemical processing plants and address future trends that are impacting the industry. The topics covered in the conference are ones identified by plant management teams as critical issues that need to be addressed and are programmed by the Advisory Committee and Chemical Engineering editors. The exhibit floor is made up of companies in the CPI showcasing their new and innovative technologies.

With the CPI booming in the Gulf Coast, ChemInnovations serves as the ideal venue for anyone in the industry to discover practical solutions and new technologies.

Session Highlights:

David S. Bem, Ph.D.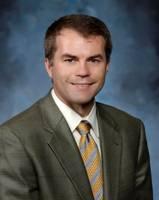 Global R&D Director, The Dow Chemical Company

The Shale Gale Is Blowing: Plotting a Course That Avoids the Shoals and Rocks

Wednesday, September 25, 2013
10:45 – 11:30 AM

Shale gas has revitalized the Chemical Industry in the U.S. The economic benefits have been widely described, but there is little discussion if the impacts of the great increase in ethane cracking. The shifting feedstock slate creates both challenges and opportunities for new technologies. The shoals and rocks caused by the shale gale will be detailed and a course described that can provide an even brighter future for the industry will be presented.




Beth Rosenberg, ScD, MPH
Board Member, U.S. Chemical Safety and Hazard Investigation Board

CSB Updates on Chevron in Richmond, California, the Fertilizer Plant in West, Texas and How Incidents Drive Recommended Guidelines

Wednesday, September 25, 2013
3:15 – 3:45 PM

Because of their size and community impact the fire at the Chevron refinery in Richmond, California and the fertilizer plant explosion in West, Texas have received extensive news coverage. Both remain under investigation by the U.S. Chemical Safety and Hazard Inspection Board. Board Member, Dr. Beth Rosenberg will provide the latest updates on the investigations along with the most current recommendations provided by the agency. Also included will be short videos as well as some previous investigations and how the findings influenced recommended guidelines.



For information on the conference, contact:
Cassie Davie, Conference Manager
713-343-1891
cassied@tradefairgroup.com

For information on exhibiting and sponsoring, contact:
Kee Eddings
713-343-1884
keddings@tradefairgroup.com
Get more from ChemEngOnline.com
Get email updates in your inbox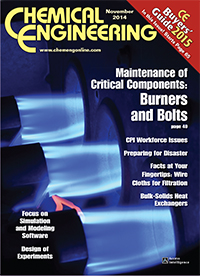 Our LinkedIn group is now over 33,000 members strong!

Join other CPI professionals from all over the globe and share best practices, expertise, concerns and more.
Provide feedback to Chemical Engineering Editors


Current members represent Worley Parsons, DuPont, SABIC, Fluor, Air Products, LyondellBasell, Nalco, Dow Chemical, Dow Corning, BASF, Jacobs Engineering, ExxonMobil, Shell, Chevron and more.



We also offer the following subgroup for more targeted discussions:

Search the Buyers' Guide
Facts at Your Fingertips (archive)
Back Issues