Technical & Practical
October 1, 2013
The Owner Role in Capital Projects
Avoid delays, cost overruns and more with significant owner involvement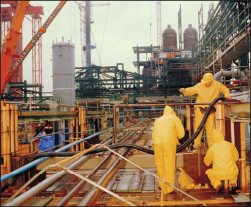 It is well known that the oil-and-gas, chemical and petrochemical industries are capital intensive. They require sophisticated facilities (plants), the installation of which are typically handled via capital projects that, regardless of size, require significant effort from a number of parties for execution. The investing or operating company is typically called the owner and, for a number of reasons discussed in this article, proper involvement of the owner is critical for capital project success. However, some owner representatives and even some owner companies take the approach of...
This information is only available to Gold members.
Forgot your user ID or password?
Click here to have it sent to you.
Not a member yet?


UPGRADE now to full archive accces and you will receive:

A discount on full delegate pass to ChemInnovations.
Free pass to ChemInnovations show floor.