#CPIstrong
How Our Industry Is Powering Through the Coronavirus Crisis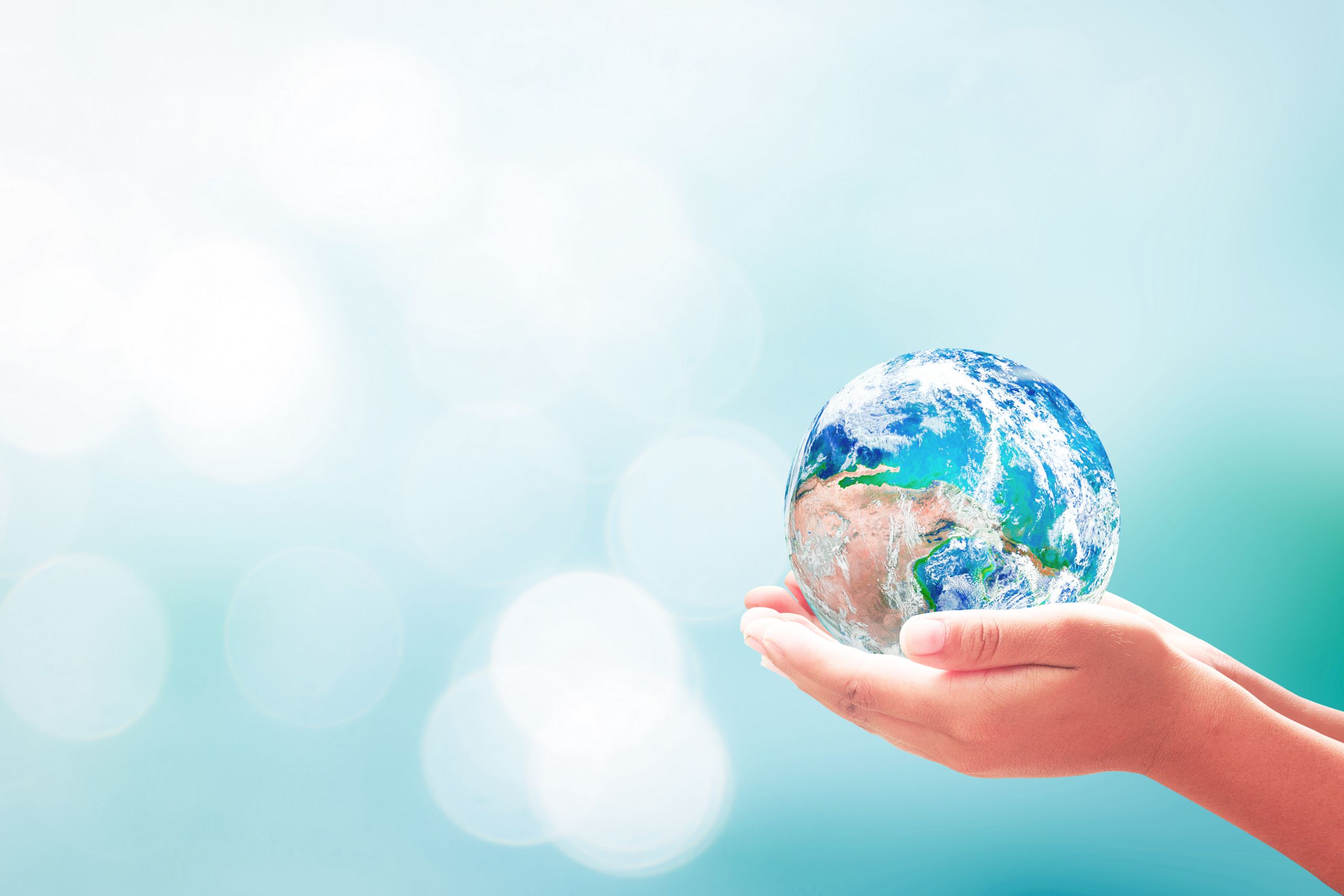 The world is united in fighting a common enemy, COVID-19, the disease caused by the novel coronavirus. Disinfectants and personal protective equipment (PPE) are needed in unprecedented quantities, resulting in worldwide shortages and desperate calls for help in supplying them. Companies from the chemical process industries (CPI), large and small, and the vendors that supply them are answering the calls.
The CPI provide essential materials needed for the COVID-19 response, including ingredients for disinfectants and hand sanitizers, plastics used in medical equipment and materials used to make PPE. These companies and their suppliers also have specialized equipment and expertise in areas like additive manufacturing (3D printing) that are being put to use in innovative ways to meet demands for products that they may not have previously made. Companies are shifting production schedules and cooperating with each other, all in an effort to provide the essential products where needed. 
The quick and innovative responses by the wide variety of companies in the CPI are both inspiring and encouraging during this challenging time. Chemical Engineering presents just a few of the many ongoing efforts in this area below. We are following these stories and continuously adding news to the special COVID-19 section on our website as we learn it. We are also sharing this news on social media using #CPIstrong. You can follow these stories as we post them on Twitter and LinkedIn.
— Dorothy Lozowski, Editorial Director (dlozowski@chemengonline.com)
Siemens Opens its Additive Manufacturing Network for Production of Medical Equipment in Response to COVID-19 Pandemic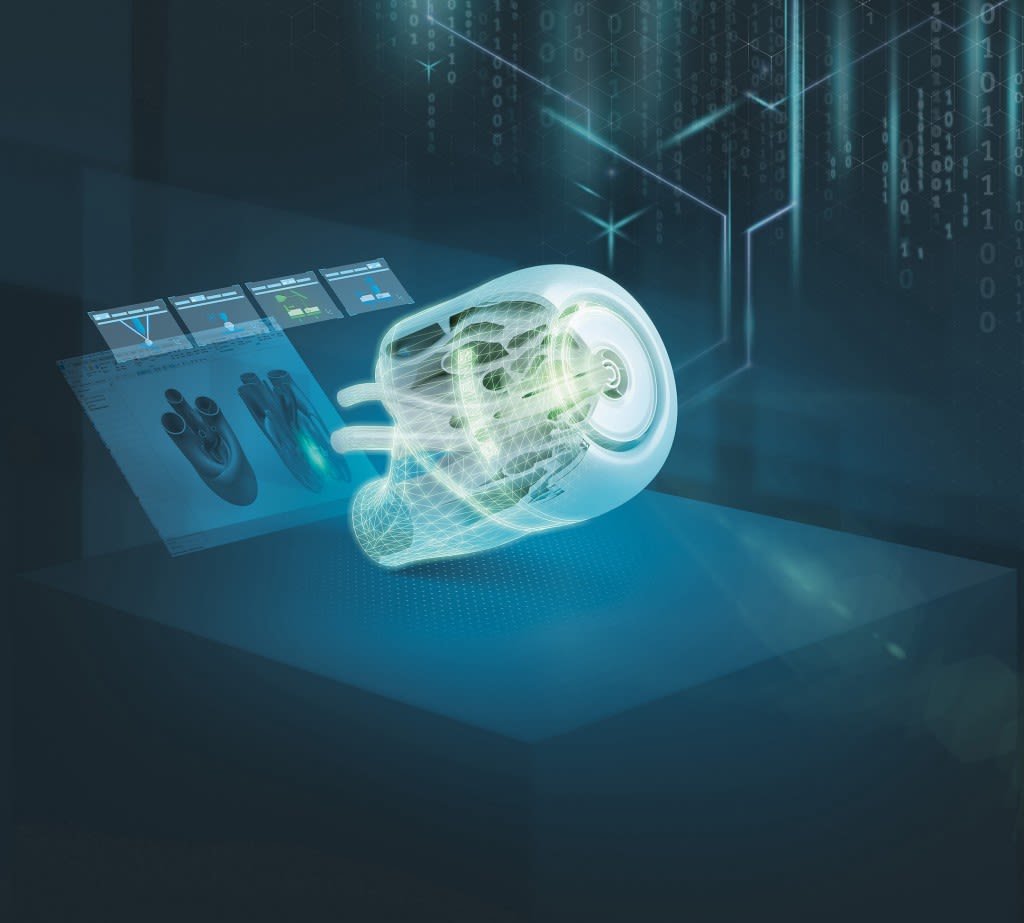 In response to the ongoing global health crisis caused by the outbreak of the COVID-19 virus, Siemens AG (Munich, Germany) is making its Additive Manufacturing (AM) Network, along with its 3D printers, available to the global medical community to speed design and production of medical components. The AM Network connects users, designers and 3D-print service providers to enable faster and less complicated production of spare parts for machines like ventilators. The Siemens AM network is available globally and covers the entire value chain – from upload and simulation to checking the design up to the printing process and associated services. 
Starting today doctors, hospitals and organizations in need of medical devices as well as designers and service providers with medically certified printing capacities can register for free access to the Siemens AM Network.
Dräger, TechnipFMC, Grundfos and More Manufacture PPE to Fight COVID-19 Pandemic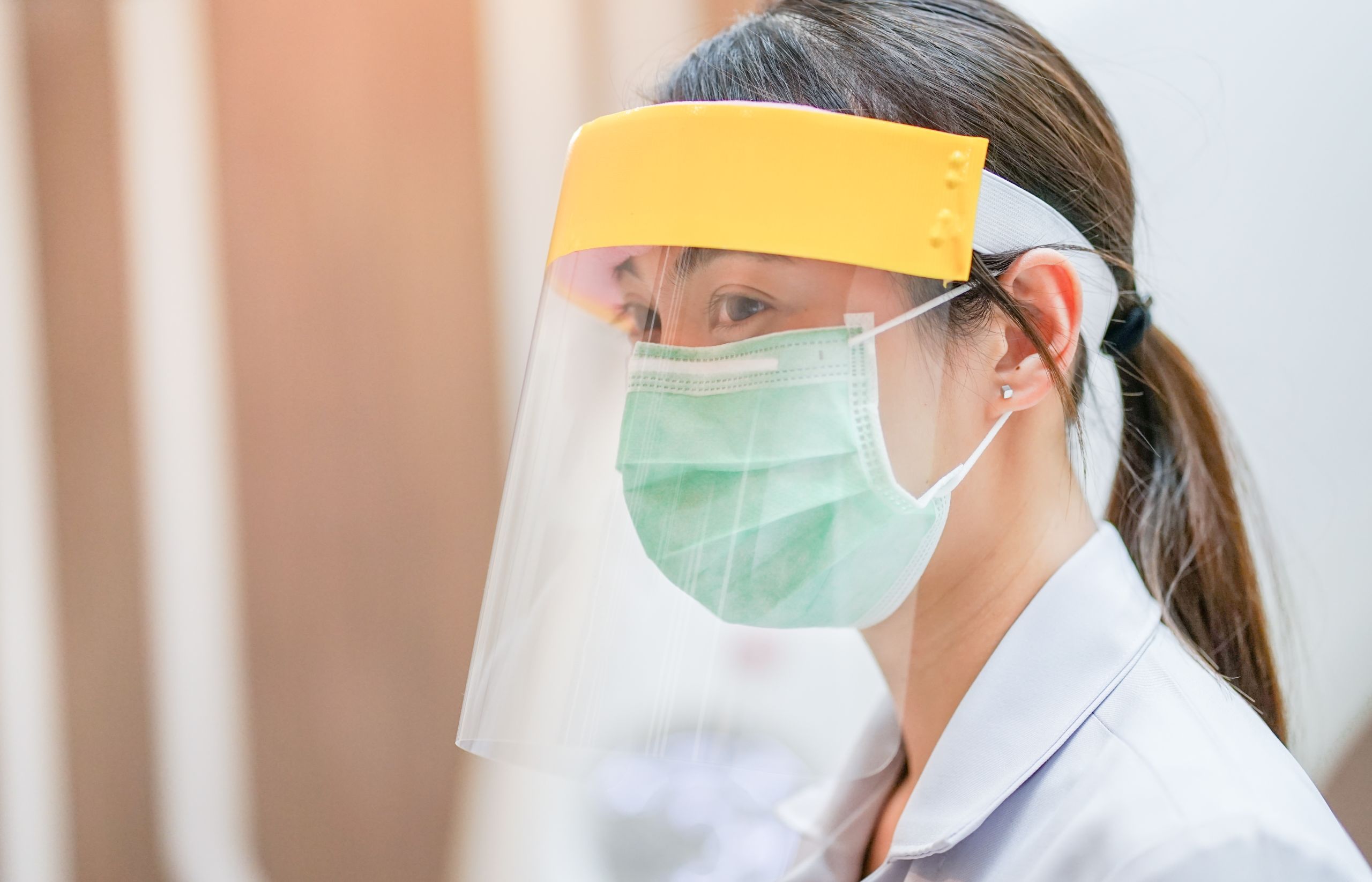 Industrial manufacturers across the globe are responding to the COVID-19 global pandemic by modifying their production capabilities to produce crucial supplies, including essential personal protective equipment (PPE). Companies contributing their manufacturing capabilities and expertise to provide PPE include Honeywell and Toray; DuPont and Cummins; Porvair; Materialise; DSM and Praj; Rohm; Invista and many more.
TechnipFMC (Houston) is helping protect medical workers during the COVID-19 outbreak by using 32 3D printers to produce visors at its facilities. The Edvard Grieg Project team prototype medical visor was approved for use in Norway, and 500 are on their way to Kongsberg and Drammen hospitals.  Visors developed and printed by TechnipFMC's teams in Brazil are being used by front-line hospital staff in Rio, while 3D printers at other locations, including Dunfermline in the U.K. are also joining the effort.
Purdue, Honeywell and Toray Augment Production to Meet PPE Demands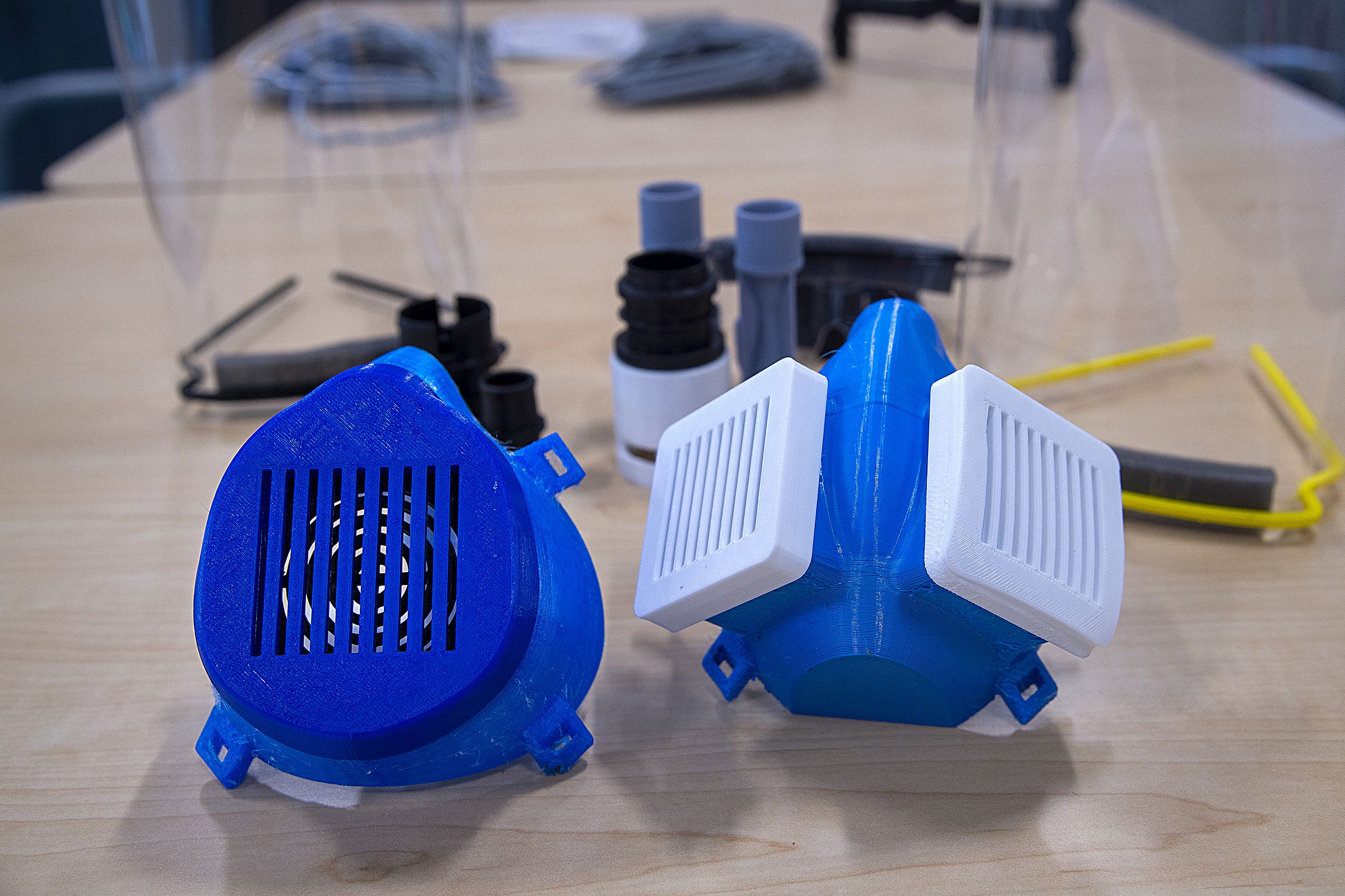 As the COVID-19 outbreak persists, the need for additional N95 face masks and other personal protective equipment (PPE) has been growing. Many companies are adding or augmenting production to facilitate increased PPE demand, including DuPont and Cummins; Porvair; ExxonMobil and many more.
At Purdue University (West Lafayette, Ind.), faculty and staff are organizing the production of much-needed medical supplies for Indiana hospitals. Because Purdue conducts research and teaches a variety of classes in manufacturing, technology and engineering, the university has several small manufacturing facilities. Capabilities include injection molding, vacuum forming, roll-to-roll manufacturing, machining, 3D printing, laser scanning and assembly operations. The medical supplies — safety glasses and face shields at first — are expected to be delivered to hospitals in Indiana this week.
Porvair Adapts Manufacture to Support the Fight Against COVID-19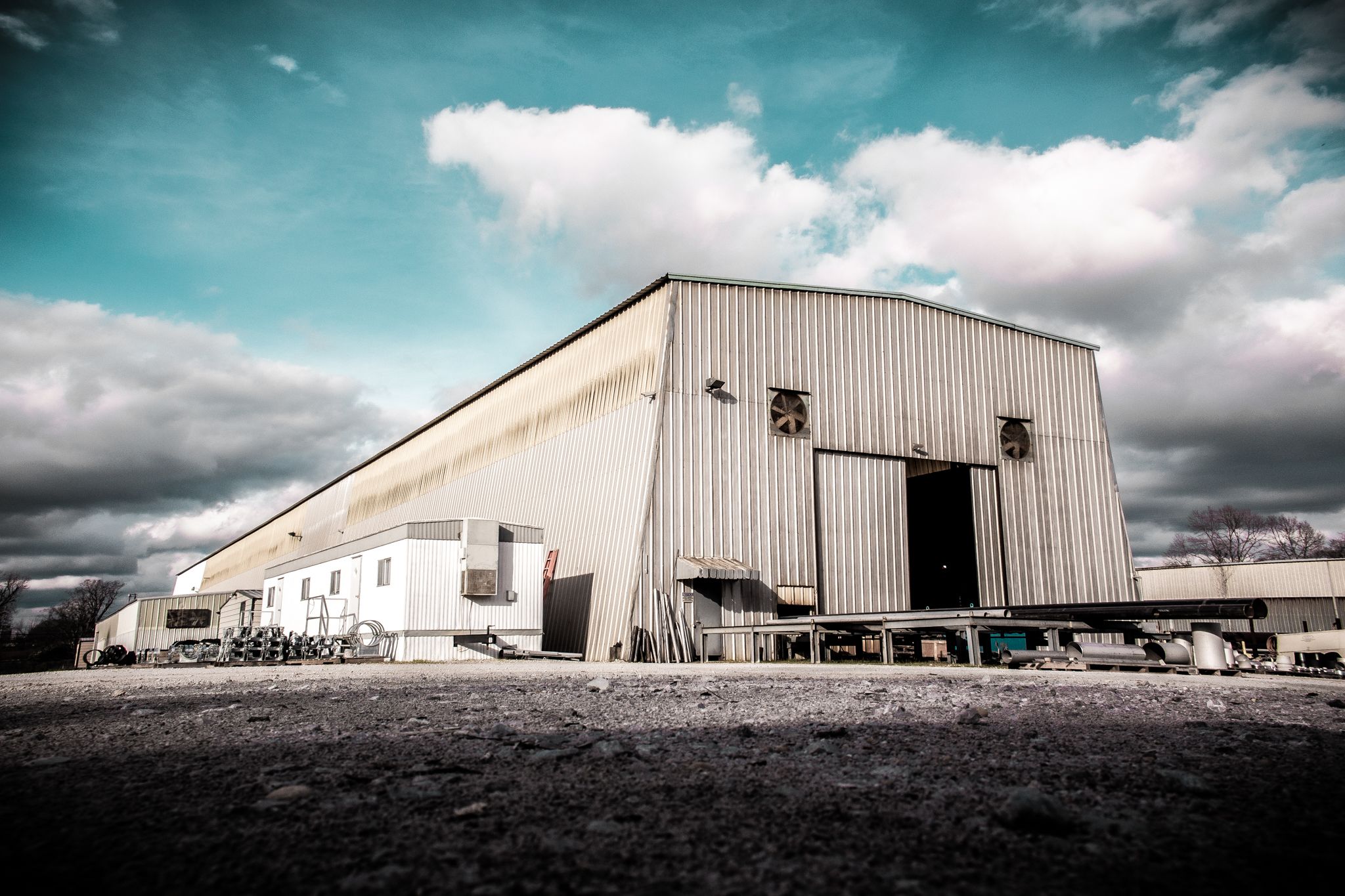 In response to Government calls for businesses to support in the production and supply of ventilators and ventilator components, Porvair Filtration Group Ltd. (Segensworth, Fareham, Hampshire, U.K.) has rapidly adapted some its manufacturing processes in order to join forces in the fight against COVID-19.
Ventilator and breathing apparatus:
Porvair's Segensworth Division has been selected to support Project Oyster (the British Consortium of carmakers, Formula One teams, and airplane manufacturers) who has been urged to build 10,000 ventilators. Porvair will be supplying flat discs to be used as air filters, to protect against dust ingestion
CPI Companies Step Up Production of Crucial Supplies to Fight Coronavirus Outbreak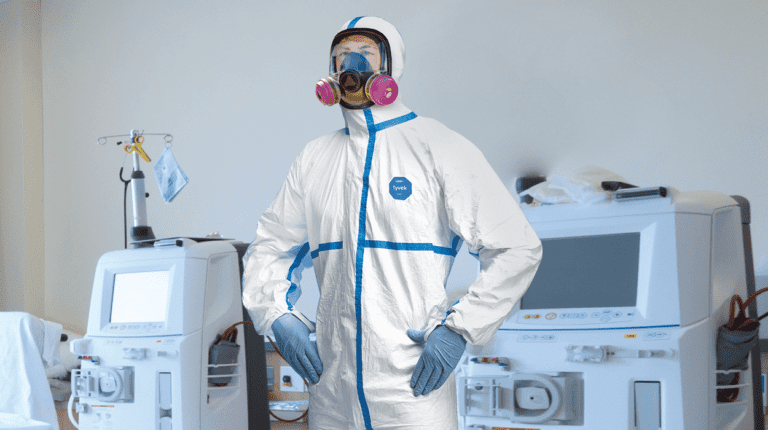 In response to the COVID-19 crisis affecting the globe, companies of the chemical process industries (CPI) are adjusting their production slates to meet growing demand for not only sanitizing and disinfection agents, but also critical personal protective equipment (PPE), such as masks, gloves and containment garments. Companies that are shifting their production slate to include hand sanitizers include Ineos, Dow, Henkel, Arkema and more.
INEOS (London) — a producer of the two key raw materials needed for sanitizers, isopropyl alcohol (IPA) and ethanol — announced plans to build a U.K. factory to produce 1 million bottles of hand-sanitizing gel per month within 10 days, and will replicate this same plan in Germany. The company says its sanitizing products will be issued free of charge to hospitals.
Busch Supplies Vacuum System for Emergency Hospital in Madrid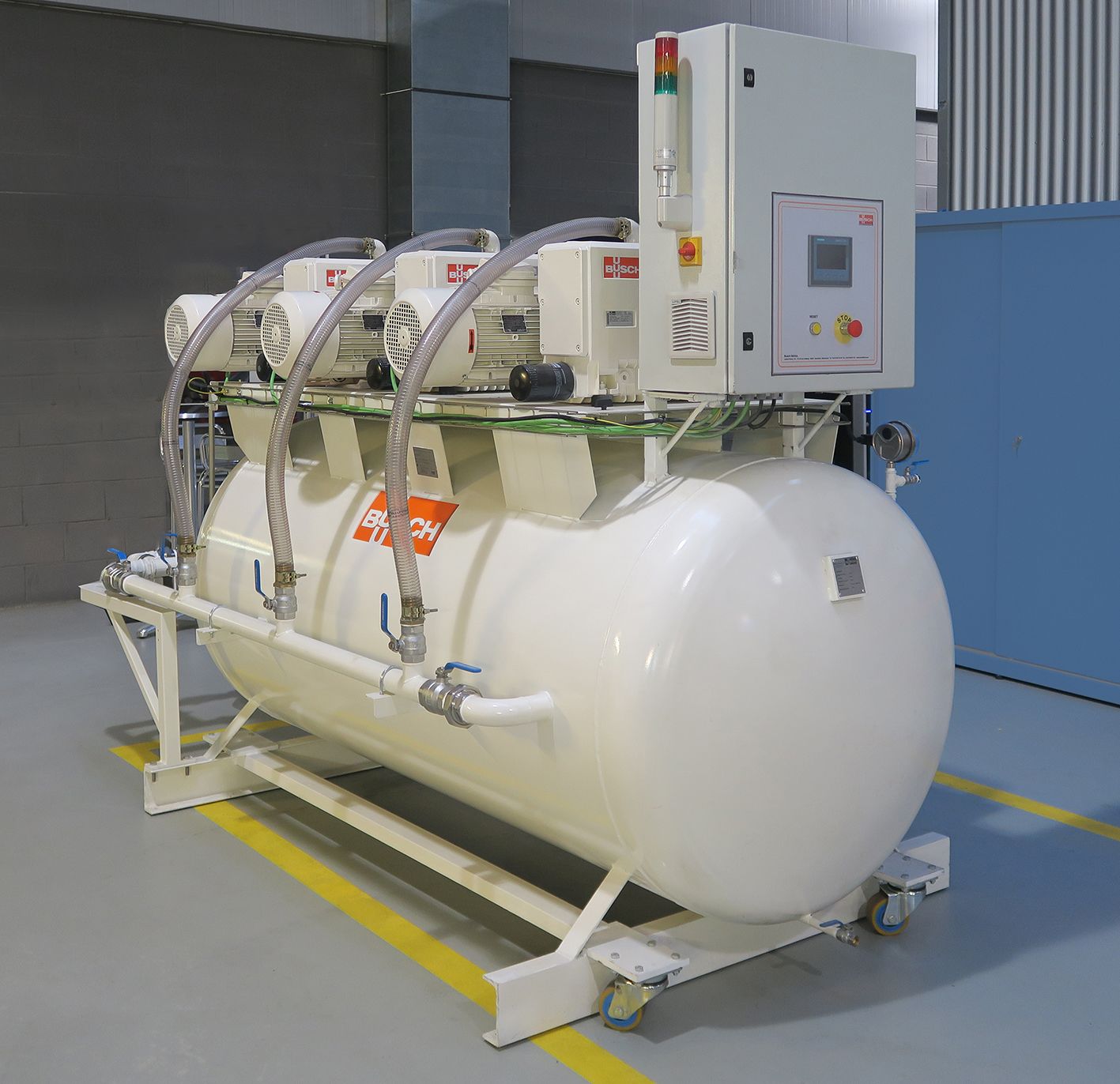 In order to be able to supply a suitable vacuum system in the shortest possible time to the emergency hospital that is currently set up in the Madrid Convention Centre, Busch Vacuum Systems in Spain has provided a solution:  the company offered up a vacuum system in its own show room used for training purposes, which was quickly dismantled and immediately delivered to Madrid. The vacuum system consists of three R5 rotary-vane vacuum pumps, mounted on a vacuum vessel and upstream bacteria filters. Since it was already ready for operation and connection, it could be used immediately.
Do you have a positive story to share about how your company is powering through this crisis?
Fill out the form below for a chance to be
featured n Chemical Engineering.
Don't forget to share on social media using #CPIstrong