The threat of water scarcity may not be a top concern for those who have readily available freshwater to meet their daily needs. But for about two billion people who currently live in areas experiencing high water stress and the approximately four billion who suffer from water scarcity at least one month a year, it is a stark reality. These are the numbers approximated by UNESCO (United Nations Educational, Scientific and Cultural Organization; en.unesco.org) in its report, "The United Nations World Water Development Report 2019: Leaving No One Behind." While the Earth's surface is approximately 70% water, only about 2.5% of that is freshwater, and less than half of that is readily accessible freshwater. UNESCO says that global water use has been increasing by about 1% per year since the 1980s and is expected to increase at a similar rate until 2050. This means an increase of 20–30% more water being used compared to today. Industrial and domestic water use are the main drivers for the expected rise in demand. While agriculture draws the largest water demand at about 69% of worldwide annual water use, industrial use accounts for 19% and domestic use about 12%.
Industrial water
A recent report by Raconteur (www.raconteur.net) in association with the World Economic Forum and British Water, called "Future of Water," highlights water supply challenges. In the report, Alexander Lane, DuPont Water Solutions' commercial director said, "Eighty percent of the water that is produced is released back to the environment. That's already a source of reasonably well treated water that should be tapped, rather than just letting it go down the drain. We need to shift our thinking from linear to circular: reduce usage firstly, yes, but also then look at ways we can recycle and treat the water we have." Thinking in terms of a circular economy is indeed a growing focus of many companies in the chemical process industries (CPI), and water stewardship is an important part of this effort.
Much work is underway to improve technologies for more efficient water use, better water and wastewater treatment, and understanding and measuring the chemistry of water treatment. See, for example "A Solvent-Extraction Approach for Desalination of High-Salinity Brines" in the September issue of Chemical Engineering (p. 6), "A New Membrane for Forward Osmosis" (CE, April 2019, p. 7), "Industrial-Grade Salt Recovery from Zero-Liquid Discharge Process" (CE, February 2019, p. 7), an article that addresses how breweries are looking at water management (CE, November 2018 pp. 14–17) and our current cover story on water chemistry (CE, October 2019, pp. 24–29).
And this month, an annual event that brings much needed focus to water-related technologies and issues is taking place in Chicago. Our preview of Weftec (www.weftec.org) on p. 27 gives more details. ■
Dorothy Lozowski, Editorial Director
In Memoriam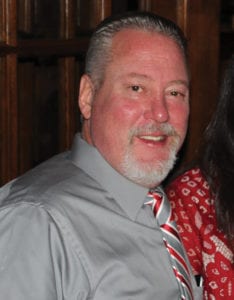 Christopher Ross, VP of sales for Charles Ross & Son Company, passed away on July 31. Chris worked in his family business for almost 30 years and was a long-term reader and supporter of Chemical Engineering. One of his company's most recent contributions to the pages of Chemical Engineering was the article "Beyond Simple Mixing," which appeared in our August issue. We extend our sincere condolences to his family, friends and colleagues.