Last month, almost 30 global companies announced the formation of an alliance to address the impact that plastic waste is having on our environment, with particular focus on our oceans. The Alliance to End Plastic Waste (AEPW; www.endplasticwaste.org) has committed over $1 billion, and aims to invest $1.5 billion over the next five years toward the ambitious goal of eliminating plastic waste.
The founding members of the AEPW, which include representatives from industries across the value chain of plastics manufacture and use, are: BASF, Berry Global, Braskem, Chevron Phillips Chemical Company, Clariant, Covestro, Dow, DSM, ExxonMobil, Formosa Plastics Corp. USA, Henkel, LyondellBasell, Mitsubishi Chemical Holdings, Mitsui Chemicals, NOVA Chemicals, OxyChem, PolyOne, Procter & Gamble, Reliance Industries, the Saudi Basic Industries Corp. (SABIC), Sasol, SUEZ, Shell, SCG Chemicals, Sumitomo Chemical, Total, Veolia and Versalis (Eni).
Industry steps up to the challenge
While plastics afford many advantages that have contributed to their ever-increasing use, most plastic waste is not being recycled and plastic debris is a global environmental concern (for more, see Embracing a circular economy; CE June 2018, p. 5). Waste plastic, however, has value with the potential to be tapped, and companies are working to do this.
BASF, for example, has undertaken a project called ChemCycling, where using thermochemical processes, plastic waste that is not currently being recycled, can be broken down to oil or gaseous products that can then be used as raw materials. In December, the company announced that it has, for the first time, manufactured products based on chemically recycled plastic waste.
Also in December, SABIC signed a memorandum of understanding with Plastic Energy, Ltd. The two companies plan to build the first commercial plant in Europe to refine and upgrade a feedstock that will be made from recycled, low-quality, mixed-plastic waste. The target date for commercial production is 2021.
In October, Veolia and Unilever announced a collaboration agreement to work on emerging technologies to help reduce plastic waste. Unilever committed to use at least 25% of recycled plastic in its packaging by 2025.
These efforts, and more by both industry and academia, are all working toward creating a plastics circular economy. The AEPW looks to enhance individual efforts through cooperation in the alliance.
The Alliance to End Plastic Waste
The Alliance is a non-profit organization and has identfied four key areas for its work: Infrastructure development; Innovation; Education and engagement; and Clean-up.
The founding companies of the AEPW have strong resources and capabilities that are much-needed to address the plastics-waste problem. The announcement of the alliance brings a welcome focus of these resources in a cooperative effort for real change to this global challenge.
For more on the advances being made in recyclng plastic waste, look for our Newsfront on this topic in next month's issue of Chemical Engineering. ■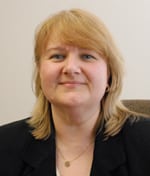 Dorothy Lozowski, Editorial Director