The chemical process industries (CPI) influence much of what affects our daily lives in areas as diverse as agriculture, pharmaceuticals, food products, basic chemicals and more. One field where many engineers are focusing their efforts is energy. Efforts toward widening energy resources beyond petroleum and shale gas reserves have R&D experts looking at alternate renewable resources and the technologies needed for a shifting energy landscape.
Trends
A strong trend in the energy sector is the decentralizing of energy generation, which includes an upswing in renewable energy sourcing. Recently, the European Parliament (www.europarl.europa.eu) endorsed proposals for an aggressive renewable energy target of 35% of E.U. energy consumption to be from renewable sources by 2030. In the U.S., states are setting their own energy goals. Hawaii touts the most aggressive goals in the nation, with a target of 100% "clean" energy by 2045. And at least 29 states have renewable energy targets, as reported by the National Conference of State Legislatures (www.ncsl.org) on its website. In addition to renewable energy mandates, several states also have energy storage programs and targets. The New York State Energy Research and Development Authority (NYSERDA; www.nyserda.ny.gov), for example, is making $6.3 million available for energy storage technology and product development to accelerate energy storage deployment.
Technology challenges
Renewable energy initiatives have been a driver for technological advances in the field, and chemists and engineers are well-equipped to address many of the technical challenges. Numerous CPI companies are invested in various types of renewable energy work. As just one example, last year Borealis AG (www.borealisgroup.com) and Borouge formed a partnership for innovations in solar energy through their newly created Quentys brand.
And, one of the biggest challenges in the growing renewable energy field is the need to control the variability in the energy availability through energy storage. Much work on energy storage options is being carried out by the CPI and universities, resulting in frequent announcements of new developments. See, for example, "Progress towards an aluminum-graphene battery" on p. 7 of this issue, and "A step closer for graphene-coated anodes" on p. 6 of our January issue.
New developments in the CPI
In addition to the work on energy generation and storage, CPI companies are also investigating alternative energy sources and ways to increase energy efficiency within their own processes. One area gaining attention is to mimic photosynthesis in reactors. As an example, see "Making ethylene by artificial photosynthesis" on p. 7 of our January issue.
Evonik (www.evonik.com) and Siemens (www.siemens.com) recently announced the launch of a joint research project to use power from renewable sources and bacteria to convert CO 2 into specialty chemicals. The project, called Rheticus, will involve electrolysis and fermentation processes.* Keep tuned to the pages of Chemical Engineering for more on the many ways in which chemists and engineers are contributing to the changing energy landscape. ■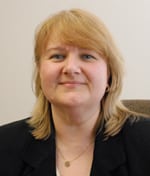 Dorothy Lozowski, Editorial Director
*For a short video on Rheticus, see www.youtube.com/watch?v=eCt0bgZn9Ws&feature=youtu.be