An experienced engineer who mentors young engineers and a student mentee share their perspectives
Mentors provide critical support and guidance to students pursuing an engineering education, and complement coursework aimed at readying a new engineer for the workforce. Mentorships can be provided by faculty, peers or industry volunteers. This article focuses on industry mentors who have the ability to offer varied life experiences in the workplace. This background is unique compared to other mentorships, because it is often public-facing and generally involves experience from a variety of positions. In the current and recent business climate, industry mentors often faced job changes through their careers, and these provide experiences of interest to students. This article provides perspectives by both a longtime industry mentor and a student being mentored. The cross-section of perspectives provides a thorough assessment of industry mentorships.
Achieving an engineering degree and preparing for a professional career can be daunting, and helpful guidance from an experienced engineer can be of significant value (Figure 1). Industry mentors can provide constructive input based on years of front-line experience in the engineering profession. Establishing a mentor/mentee relationship provides benefits for both sides and ultimately provides the guidance needed by a student to embark on a focused career. A mentorship takes effort on both sides, and the results are often in direct proportion to time invested. Students are urged to consider a mentor as part of their educational process, and long-term engineers are encouraged to volunteer to guide students. The result will be positive for both parties and can lead to long-term relationships that are mutually beneficial.
Mentor perspective
Highly experienced engineers and engineers in the twilight of their careers have extensive life and professional experiences that were developed through the highs and lows of various positions. This background can be helpful to young engineers who are about to start their careers. Many seasoned engineers, or those already retired, feel a calling to "give back" to others. Mentoring offers a perfect opportunity to satisfy internal interests in helping others, and fills a need for new engineers to gain guiding input as they embark on their careers.
As experienced engineers approach the end of their careers, it is important to have meaningful activities as a basis for continued stimulation and learning. This provides professional growth, even while an individual's primary career is slowing down. Mentorships provide this opportunity for continued growth. Not only is there significant satisfaction in serving as a mentor, but there is the likelihood that there will be learning from the mentees. Students can share their experiences and relate the latest engineering techniques, which are generally focused in the automation areas. This leads to a two-way interchange of ideas, and it enhances the mentorship process.
Mentors have undoubtedly developed a substantial network of professionals through their years of work. As discussed in previous articles [ 1, 2], this has never been more important as the business world cycles up and down. Many mentors started their careers with the idea that they would retire from the company that first hired them. This is unheard of now, and the likelihood of staying with one company for an entire career is very remote. Networks are very important in moving through a career, and even landing that first position. The industry mentor will be quite helpful in guiding a student on a path that requires a growing network.
Mentee viewpoint
As the mentee co-author of this article, I would like to describe a student's perspective of collaborating with an industry mentor. Through programs offered by universities around the country and world, students who sign up for a mentoring program can be paired up with alumni or other professionals who had experiences similar to their own ambitions. After a match-making process handled by the school is completed, students will find out who their mentor is and then the process of connecting begins. If properly taken advantage of by the student mentee, the mentorship can be a rewarding experience for both parties.
Most college-age students who reach out for a mentoring program will do so because they have limited background in their chosen field and want access to someone who does. The typical mentor available to the students would be a person who has a breadth of knowledge in their field and wants to pass it down to the younger generation. After years of experience, their credentials provide sufficient background for the student to take their advice seriously. It is reassuring for the student to know that if they do have any questions about situations they encounter, chances are the mentor has already seen it and will know how to deal with it properly.
Not only has the mentor dealt with industry-related issues that could arise, but they also have vast experience in making decisions for their own personal career path. In the decision-making process for finding an internship, being able to have access to someone who has already had to make these decisions for themselves is very helpful. This advice will not only be available for career opportunities that arise during school, but for many years to come after one finishes their education. Such guidance could be invaluable for a young person's career as they progress and have harder choices to make.
Most people in college have very little to no experience communicating in a professional setting due to the limitations of opportunities for younger people. For example, while working in early jobs in the service fields, effective communication is not of the utmost importance. In communicating with a mentor, the mentee gains experience in communicating with a professional colleague (Figure 2). Being able to perfect the ability to craft clear and concise messages in a casual setting will enhance the mentee's ability to do so in a more professional setting long-term.
Going forward for the mentee, knowing that they have the mentor's support and guidance is very comforting. Whether issues arise in academic, professional or on-site areas, knowing that their mentor will have reliable advice for how they should be dealt with is reassuring for the mentee. For a lot of young people there is a sense of worry that comes with the uncertainty of the future. However, with the help of a mentor, young people will be able to deal with issues that arise with confidence as opposed to tentativeness.
One of the most important attributes for having long-term success is having a dependable and diverse network and any kind of insight that is different to their own. That being said, knowing the benefits of having a mentor makes it an easy decision to take advantage of this "free" learning and support experience.
Making the mentorship work
Mentorships require effort on both sides to be effective, and this should be a point of focus from the outset by both the mentor and student. Mentor assignments are often made on an arbitrary basis as an interested student is paired with a mentor. The relationship has the best chance of working and being effective if there are common interests between both parties. The primary area of focus should be commonality in technical interests. For example, a student with interest in structural design may not align with a mentor who has a focus in the environmental area. Common personal interests, such as sports, for example, are also beneficial in establishing alignment. It is perfectly acceptable for either party to suggest a "breakup" if alignment is missing. It will eventually be unproductive and a struggle for both mentor and mentee if the two parties are not meshing, and early on is a good time to seek a new mentor/mentee relationship.
Generations. Generational differences must be considered in making a mentorship effective and workable. More than likely, most mentors are from the Baby Boomer generation. It has been well documented that this generation sees the workplace differently than Millennials or Generation Z. The Baby Boomer generation places more focus on working and often find its worth in a solid work ethic. Later generations, on the other hand, place more focus on work-life balance and may not subscribe to a mentor promoting a strong work focus. As an example, the mentor co-author of this article tried to guide a mentee to what he thought was a great opportunity with a superb company, even though it was at a location requiring relocation. The student, on the other hand, was more focused on location and considered the job secondary. Such a difference in viewing the landscape requires understanding and open discussions by both parties, but can be viewed as positive, since varied viewpoints are considered.
Trust. More than anything, it is important to develop a level of trust between mentor and mentee. There is no special formula for this, except to have an open mind to the viewpoints on both sides, and a respect for differences of opinion. The process is best started by the mentee outlining his or her goals. The mentor can then springboard off these goals in planning his or her guidance. The process is two-way between mentor and student as both share knowledge and ideas, with the goal of bridging the gap between academics and the professional world. Hopefully this exchange, openness and trust will result in the student finding a successful path into a rewarding job.
Communication. There are numerous forms of communication between mentor and mentee, including phone, email, video and personal meetings. The best approach is likely to use all of these forms depending on circumstances. Both parties are often busy, so email and phone are appropriate during these times. When time and logistics permit, it is worthwhile to have face-to-face meetings. It may also be possible to attend a common activity together, such as a seminar. More than anything, it is important to maintain open and continued communications, but not to the point of being bothersome for either party. It is quite common for mentor and mentee to develop friendships that are maintained well into the mentee's career.
Limits. Finally, it is important to have an understanding of the limits of a mentor. The advice provided by a mentor serves as guidance or a sounding board, but not the main crutch of a student. The mentee is still responsible for determining his or her path forward. Also, the mentee should not have unrealistic expectations of the mentor. The mentor co-author of this article has experience in which he was teamed as a mentor with foreign nationals, and they had an expectation that he would find them jobs that would prolong their time in the U.S. When it was conveyed that this is not a realistic expectation, the mentees ended communications. It is certainly reasonable for a student to request resume review and guidance, career options and constructive feedback, but laying out the mentee's job path should not be expected. ■
Edited by Dorothy Lozowski
References
1. Rentschler, C., Career Guidelines for Young Engineers, Chemical Engineering, pp. 56–59, January 2018.
2. Shahani, G. and Rentschler, C., An Engineer's Guide to Networking, Hydrocarbon Processing pp. 21–23, August 2016.
Authors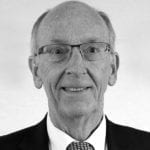 Carl Rentschler,P.E. is an engineering consultant specializing in project management, business development, client relationship management and procedure development (210 Main Street, Akron, PA 17501; Phone: 717-951-4772; Email: [email protected]). He has more than 40 years of varied engineering and management experience in the power and petrochemical fields, with three international engineering-procurement companies. He holds a B.S. in civil engineering from Penn State University and an M.Eng. in civil engineering from Cornell University.
Peter Capitano is a senior in college, currently studying civil engineering at Penn State University. In May 2020, he will be graduating and starting a full-time job at a medium-sized company.