This year, hurricane season in the U.S. has been active again, with Hurricane Florence battering North Carolina and its surroundings last month. While wind speeds labeled it as a Category 1 hurricane at landfall, the enormous, slow-moving storm caused great damage, and tragically, loss of life. At the time of this writing, the event has been downgraded to a tropical storm, but the relentless rain and the storm-related tornadoes are continuing to wreak havoc in multiple states, even far inland from the original site of landfall.
Flooding
Scenes of the record-setting, unprecedented flooding caused by Florence — homes, roads and vehicles submerged under water, and people and pets being rescued in boats — are reminiscent of the scenes we witnessed last year with the also unprecedented flooding from Hurricane Harvey in the Gulf Coast. Flooding can cause serious safety concerns and consequences for industrial facilities. At the time of this writing, for example, there are reports that Florence's heavy rain caused a collapse of a coal-ash landfill at a former coal-fired power plant (closed since 2013) in North Carolina. Concerns are that the coal ash could contaminate nearby waterways.
Last year, record-setting flooding from Hurricane Harvey caused failures of several safety systems at Arkema's Crosby, Texas plant that ultimately led to fires and explosions of temperature-sensitive organic peroxides when cooling capabilities were lost. Twenty-one people who were exposed to vapor from the decomposing peroxides on a nearby public highway sought medical attention, and more than 200 people were evacuated from within a 1.5-mile radius around the plant.
While safety systems were in place and safety plans were followed at the Crosby site, they were insufficient for the unprecedented extreme flooding that occurred. In its final report on this incident that was issued earlier this year,* the U.S. Chemical Safety Board (CSB; www.csb.org) said that "other companies also might be unaware of the potential for flood risks to create process safety hazards at their facilities if flood-related information is not typically compiled or assessed in required safety analyses." And understanding flood-plain elevations and historical flooding events at facilities may be more important than ever. According to the CSB report, "In recent years, flooding from extreme rainfall events has increased and according to a 2015 EPA report, this trend is projected to continue…" The CSB report offers several recommendations, including the development of more comprehensive guidance for extreme weather events, which do appear to be happening more frequently.
Another precedent
Another unprecedented outcome from Hurricane Harvey is the indictment this August against Arkema's chief executive and the Crosby plant manager for the events that took place. The American Chemistry Council (ACC; www.americanchemistry.com) stated that this indictment "sets an alarming and unreasonable precedent of seeking to hold people responsible for acts of nature."
While the results of the legal actions have yet to unfold, the seemingly more-frequent extreme weather that is being experienced globally calls for a re-assessment of what can be done to better prepare for unprecedented events.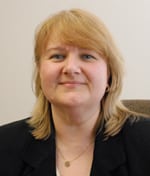 Dorothy Lozowski, Editorial Director