April New Products (international)
Protect rotary valves and product
with this monitoring system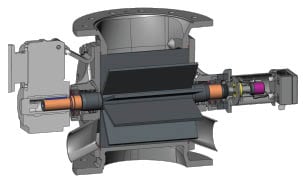 Coperion
The RotorCheck system (photo) is based on a monitoring device that detects any metallic contact between the rotor and the housing. This contact may result either from the presence of foreign particles or from a process malfunction, such as a sudden increase in product temperature, which may cause the rotor blades to expand and grate against the housing. In such cases, RotorCheck not only prevents serious damage to the rotary valve itself, but also protects the product, which is often conveyed pneumatically, against contamination by metallic particles. Typical applications include the handling of polycarbonate pellets and the handling of insulating polymers. The system is also suitable for systems designed for use in hazardous locations. — Coperion GmbH, Weingarten, Germany
www.coperion.com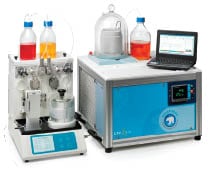 Uniqsis
An automated system
for multi-kilogram flow chemistry R&D
FlowSyn Maxi (photo) is said to be the first instrument on the market for multi-kilogram flow chemistry. The system allows users to safely perform large-scale flow reactions (up to 100 mL/min) at temperatures between –90 and 260°C, and pressures up to 1,400 psi. The FlowSyn Maxi is available with flow paths made of Teflon, stainless steel and Hastelloy, so pumping nitric or sulfuric acids, BuLi and even concentrated hydrochloric acid (in the Hastelloy system) is possible. For low-temperature, exothermic chemistry, the Maxi can be coupled with the FlowSyn Polar Bear — an advanced cooling module that has no circulator-fluid insulated tubing. This cooling unit can achieve –90°C from room temperature in less than an hour. — Uniqsis Ltd., Cambridge, U.K.
www.uniqsis.com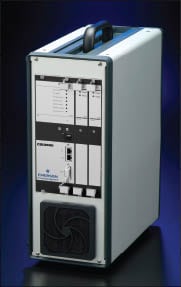 Emerson Process Management

This multi-channel
vibration analyzer is portable
The new CSI 2600 Machinery Health Expert (photo) delivers the portability of the two-channel CSI 2130 Machinery Health Analyzer and the advanced predictive and continuous monitoring capabilities of the permanently installed, multi-channel CSI 6500 Machinery Health Monitor. The CSI 2600 continuously monitors, records and analyzes machinery information for over 100 h across all 24 channels without the significant cost and commitment of a hard-wired solution. Integration of the CSI 2600 with ASM Suite predictive-maintenance software allows users to perform advanced analysis of vibration diagnostics. With ASM Suite, users can configure and control the CSI 2600 from the control room via LAN or by connecting directly via a laptop in the field. — Emerson Process Management, Baar, Switzerland
www.emersonprocess.eu
Filton Process Control Engineering
Precise flow metering
with this liquid turbine device
This new range of liquid turbine meters (photo) is designed to meet international standards. Two designs are available, one for industrial applications (±0.5% linearity) and the other for custody transfer applications (±0.15% linearity). The industrial range of meters is available in sizes from 5 to 50 mm threaded (5–50 mm flanged) and is suited to flowrates ranging from 30 to 4,500 L/min. The custody transfer range is available from 50 to 400 mm size with flanged process connections covering flowrates up to 4,500 L/min. — Filton Process Control Engineering, Haywards Heath, U.K.
www.filton.com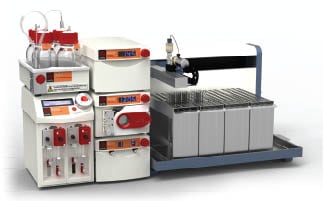 Syrris
Boosting flow-chemistry R&D
to the kilogram scale
The new Asia range of modular, flow-chemistry systems (photo) incorporates maximum chemical resistance with wide temperature (–15 to 250°C) and pressure (0–20 bars) ranges. With fast reaction times and microgram to kilogram scalability, the system's design enables manual or automated operation with optional PC control. The Asia range consists of three different series, each with three pre-configured systems with varying levels of functionality: manual operation; automated operation of one experiment at a time, with automated parameters (temperature, pressure and collection timings); and fully automated for process optimization, performing synthesis, work-up and analysis of hundreds of experiments. — Syrris Ltd., Royston, U.K.
www.syrris.com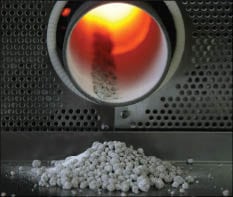 Linn High Therm
A rotary furnace for
high-temperature heat treatment
This rotary tube furnace (photo) with ceramic or metallic rotary tube (99-mm dia., 2,500-mm length) is suitable for special heat treatment at temperatures up to 1,600°C (with Kanthal super-heating elements). The rotation speed is adjustable from 0.5 to 5 rpm, and three-zone heating is possible. Options include protective gas purge, screw conveying, vibration feeding and multi-deck sieves. The furnace is suitable for continuous drying, oxidizing of chemicals, reducing of metal oxides, calcinations and sintering of ceramic powders and granules, and metal heat treatment. — Linn High Therm GmbH, Eschenfelden, Germany
www.linn.de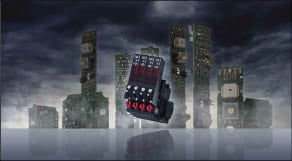 Piab
This vacuum ejector handles
small parts with less energy
The piCompact10 range (photo) is said to be the first manifold-mounted and functional ejector system based on the energy-efficient Micro Coax technology. By working at low feed pressure and maximum utilization rate of compressed air, the Coax ejectors reduce energy consumption for manufacturers while increasing productivity and reliability, says the company. The piCompact10 range provides three times more vacuum flow than similar products, and reduces energy consumption by 30–50% compared with traditional ejectors, says the company. — Piab AB, Täby, Sweden
www.piab.com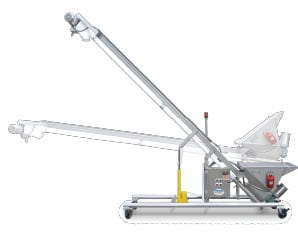 Hapman

The design of this screw conveyor
is now patented
The Helix Hi/Lo flexible screw conveyor (photo) has received a U.S. Patent for its unique design. With the touch of a button, the electric actuator automatically lowers the auger to an easy-to-access height. The patented design allows a single worker to safely handle washdowns, auger changeouts and servicing from floor level. To minimize floor space, the mobile unit can move throughout the facility; when lowered, it can fit through standard-size doors. The system conveys material at a rate of 25 ft3/min and reaches a discharge height of 12 ft. — Hapman, Kalamazoo, Mich.
www.hapman.com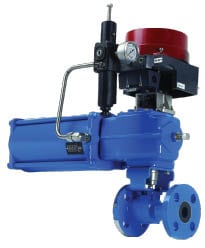 Metso
New SIL certification for these
ball and butterfly valves
The intelligent emergency shut-down (iESD) valve (photo) has been extended with SIL 3 certification for Jamesbury floating and trunnion soft-seated ball valves as well as SIL certification for soft-seated butterfly valves by TÜV Rheinland. Also, the rack-and-pinion actuator VPVL Series has received SIL certification. The SIL assessment study and field-proven reliability analysis confirm the usability of 4000, 7000 and 9000 Series ball valves and actuators as final elements in safety instrumented functions for applications up to and including SIL 3, in single-valve configurations, in accordance with IEC 61508. Wafer-sphere butterfly valves and actuators have been confirmed for use up to and including SIL 2 in single-valve configuration. — Metso Corp., Helsinki, Finland
www.metso.com/iesd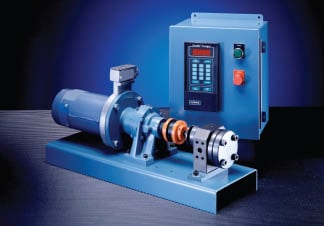 Michael Smith Engineers
Pump viscous fluids
at high temperature
The Zenith range of gear pumps (photo) is designed to provide a precise, pulseless and repeatable performance in industrial metering applications that are especially suited to plastics and rubber production processes. The range includes models that cover capacities from 0.05 to 750 cm3/revolution, with maximum differential pressures from 70 bars (for the B-9000 Series) to 275 bars (for the HPB Series). Typical applications include pumping abrasive fluids, corrosive and poor lubricating fluids occurring in polymer applications, hot-melt-glue dispensing, spraying paints and coatings, or whenever there is a need to transfer high viscosity fluids at high temperatures and pressures. — Michael Smith Engineers Ltd., Woking, U.K.
www.michael-smith-engineers.co.uk
Loos Deutschland
Complete boiler operation,
from startup to shutdown
SUCcess (startup, control combined with shutdown and standby) is the name of this company's most recent innovation for high-pressure steam boilers. The control and equipment version facilitates fully automated steam boiler operation (photo). Triggered by a single push of a button or an external request signal, startup and shutdown processes are completely automated. During normal operation, the integrated automatic functions intervene if there is too much steam extraction, protecting the system from corrosion, brining and water impact. This new control version is available for all the company's high-pressure steam-boiler systems. Also, boilers equipped with SUCcess have motorized steam shutoff and starting shutoff valves, as well as an automated blow-down valve. — Loos Deutschland GmbH, Gunzenhausen, Germany
www.loos.de
ESD

Extending mechanical seal life
with a pressure splitter
This company has further optimized the use of high-pressure mechanical seals that are applied in rotating equipment. By using a pressure-splitting device (photo), it is possible to ensure a predefined pressure drop within the two seal chambers of a triple-acting mechanical seal. The pressure from the vessel to the atmosphere decreases in steps, thus reducing the pressure to which the individual seal-ring pairs are exposed. The pressure splitter automatically adjusts the pressure within the seal chambers depending on the pressure in the vessel by means of a hydraulic piston action. In this way the pressure splitter extends the seal lifetime. The system is particularly suited for use in toxic or highly hazardous processes with temperatures up to 400°C and pressures up to 200 bars. — ESD GmbH Ekato Sicherheits- und Dichtungstechnik, Zell im Wiesental, Germany
www.ekato.com
WIKA Alexander Wiegand


Keep tabs on overpressure
with this gage indicator
For two of its pressure gage series, this firm has developed an overload indicator, which enables documentation of unexpected overpressures in industrial processes. In the new instruments, a spring pin is fitted at the dial's scale value, which the user has defined as the highest pressure. The indicator, an aluminum pin, is carried by the gage pointer, and if the designated maximum pressure is exceeded, the indicator it is permanently locked in the red zone. Overload indicators are supplied for models 23x.50 and 212.20 Bourdon tube gages (photo) in nominal sizes of 100 and 160. — WIKA Alexander Wiegand SE & Co. KG, Klingenberg, Germany
www.wika.com
Lee Products
A space-saving valve delivers more
without adding weight
The latest version of the HDI valve is a Lo-Lohm model (photo) that delivers increased flow capacity without adding size or weight. Available in either plug-in or face mount and with a choice of configurations (two-way normally closed and two-way normally open), the valve offers a flow capacity of up to 900 Lohms (19 NL/min) at 50 psid ( C v = 0.022). The valves have an operating pressure range of vacuum to 50 psig (0–50 psid) and an operating temperature of 40–120°F. Wetted materials include PPA, PBT, 316 stainless steel, FKM and epoxy. — Lee Products Ltd., Gerrards Cross, U.K.
www.leeproducts.co.uk
Kaeser Kompressoren
This master controller
cuts compressed air costs
Launched at ComVac 2011 (Hannover, Germany), this firm's next generation Sigma Air Manager (SAM; photo) uses the patent-pending 3-D-Control, a powerful master controller and management system that is able to reduce compressed-air-system energy demand by analyzing three crucial dimensions that affect energy-efficiency control within a compressed air system. These three dimensions are: switching losses associated with compressor startup and shutdown; additional energy consumption for pressure increases above the required pressure; and control losses resulting from idling and FC losses. The SAM continuously analyzes the relationship between these factors, calculates the best possible result and controls the compressor accordingly to maintain maximum efficiency at all times. — Kaeser Kompressoren GmbH, Coburg, Germany
www.kaeser.com
A paint additive makes coatings
resist stains and graffiti
Fluorolink AP60 PFPE (perfluoropolyether) is a paint ingredient that provides enhanced stain resistance and anti-graffiti performance to surfaces, such as stone, brick, metal and plastic. The water-based, low-VOC (volatile organic compound) dispersion system is neither manufactured with, nor does it contain or degrade to PFOA, PFOS or C8 telomer-like structure. It can be easily formulated with common polyacrylic or polyurethane-based systems; however, a cross-linker is required to further enhance the final performance. Once formulated and applied, Fluorolink AP60 PFPE protects surfaces from stains (oil and grease) and undesired markers (spray paint, pen, and so on). — Solvay Solexis S.p.A., Bollate, Italy
www.solvayplastics.com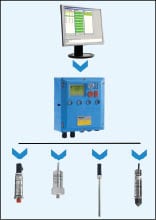 Trolex
A less-expensive way to view
the status of remote monitoring
The Senscape package (photo) allows users to view the status of monitoring equipment from remote locations. By removing the graphic mimic displays and logic functions found in more costly SCADA packages, users view data in a simple tabular format, making the system more cost effective for simple systems. Plant parameters, such as setpoint and relay states, can be changed by the user where applicable. The alarm summary displays popups over other displays when an alarm is activated. The system connects to the plant via the Modbus protocol over an RS 488 serial link network or Ethernet TCP/IP network. — Trolex Ltd., Stockport, U.K.
www.trolex.com
Calculate the carbon footprint
of your product with this software
Launched last month, the new Version 1.0 of Umberto for Carbon Footprint is especially designed for calculating, modeling and analyzing carbon footprints for products and companies. This carbon-management tool provides an intuitive user interface and allows calculations in accordance with PAS 2050, GHG Protocol Product Accounting & Reporting Standard or the upcoming ISO 14067. Umberto for Carbon Footprint includes approximately 4,000 ecoinvent datasets with GWP (global warming potential) values, and enables graphical modeling of product lifecycles with Sankey diagrams. The software also supports the breakdown of a CO2 footprint by lifecycle stages. It contains an Excel export interface, which supports carbon-management reporting tasks and provides a module gallery for analyzing models with reference to different technologies or product variations and alternatives.— ifu Hamburg GmbH, Hamburg, Germany
www.ifu.com
An instrument for testing porosity
of fabrics and filters
The Porometer 3G is a capillary flow porometer for measuring through-pore sizes of textiles, filters and membranes. Available in four bench-top versions, the units use the technique of liquid expulsion to measure pore-size distributions and related information of through-pores. The instruments are suitable for use in material-science testing laboratories, R&D and quality control departments. — Quantachrome Instruments, Boynton, Fla.
www.quantachrome.com
Clean fuel tanks and fuel
with this automated system
The HC-80 is a high-capacity, multi-stage, automated fuel-tank cleaning system that is equipped with a Smart Filter Controller. The new system stabilizes and decontaminates diesel fuel, bio-diesel, light oils and hydraulic fluids while restoring fuel to a clear and bright condition. The system efficiently cleans tanks, removes water and sludge, and restores optimal fuel quality. It is equipped with a fully automated controller that provides an instant visual status report of system power, pump operation and alarms for high pressure, high vacuum and high water levels. — Algae-X International, Fort Myers, Fla.
www.algae-x.net
A new copolymer
for fire-resistant textiles
The new Vinnol CEN 2752 is an aqueous self-crosslinking, copolymer dispersion made from vinyl chloride and ethylene, and has a reduced formaldehyde content. It features high heat resistance, excellent adhesion to textile fibers and a range of processing options, including spray application and impregnation. The copolymer is designed for the manufacture of flame-retardant fabrics and nonwovens. — Wacker Chemie AG, Munich, Germany
www.wacker.com
Customized plate filtration
without leak problems
Used for many years for beer filtration and other applications, the NeverLeak technology has been further developed and improved for conventional plate-type and horizontal plate filters, and tailored for specific requirements, such as biodiesel. The secure structure of the filter frame with filter media made from stable PZ meshes ensures leak-free sealing up to the edge of the area. The design of the frame construction allows the production of plates to be tailored to individual users and optimized with regard to costs. If required, the frames can be refitted with a new mesh and so can be used several times. — GKD – Gebr. Kufferath AG, Düren, Germany
www.gkd.de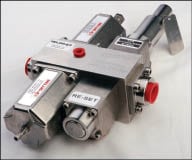 Midland-ACS
This pressure regulator
safeguards critical process valves
ODP Stemsaver (photo) is a high-integrity pressure regulator for the pneumatic control systems that are widely used for valve actuation in the oil, gas and other processing industries. The device guards against any failure of the filter regulator that controls compressed-air-system pressure by providing dual-redundant, overpressure protection. It ensures that any downstream actuators for controlling process valves cannot be accidentally exposed to dangerous overpressure that could be high enough to shear a valve stem or cause other damage. — Midland-ACS, Grimsby, Ontario, Canada
www.ittflowcontrol.com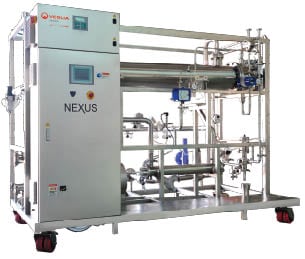 Veolia Water Solutions & Technologies
A standardized water system
for the pharmaceutical sector
Launched last month, Nexus is a new system that delivers water faster and safer for the pharmaceutical, biotechnology, cosmetics and other industries. Up to now, storage and distribution systems have always been custom designed for each application. Nexus incorporates standardization and 20 years of research into one standardized system. Nexus is a range of standard, packaged pre-validated distribution systems for purified water and water for injection (WFI), for flowrates up to 30 m3/h. Each package (photo) is complete with a booster pump, 316L stainless-steel pipe work, double tube-sheet heat exchanger and control panel. The hygienic design and fabrication in 316L stainless steel are fully compatible with GAMP, ISPE, cGMP and FDA requirements. Sanitation methods include electrolytically generated ozone with ultraviolet (UV) O3 destruction, or hot water at 85°C (121°C for WFI). — Veolia Water Solutions & Technologies, Saint Maurice, France
www.pharma.veoliawater.com
Speed chromatography purifications
with this system
Launched last month at Pittcon 2011, the 971-FP Flash Purification System is a personal flash chromatography instrument for pharmaceutical chemists, offering very fast, easy and secure purification of new synthetic compounds. The instrument features a new software interface designed for easy operation and tracking of samples. The system is designed to achieve a maximum recovery and purity of milligrams through tens of grams of target compound in minutes. Its pulsed xenon lamp reduces warmup time by about 10 min compared to standard ultraviolet detectors. — Agilent Technologies, Inc., Atlanta, Ga.
www.agilent.com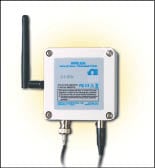 Omega Engineering
A wireless transmitter
for temperature and pH
The UWPH-2-NEMA wireless pH temperature transmitter (photo) features a high-performance microprocessor-based wireless radio transmitter built into a NEMA enclosure. The unit transmits pH, temperature and signal strength in realtime. Included software converts a user's PC into a multi-channel chart recorder or data logger. The system is suited for outdoor use or high-humidity applications, water treatment, chemical, food processing and waste treatment. — Omega Engineering, Inc., Stamford, Conn.
www.omega.com
Monitor four gases
with this detector
The Ventis MX4 multigas detector is a lightweight, highly configurable instrument that is available with or without an integral pump. The system is compatible with iNet, the company's gas detection service. The Ventis detects one to four gases, including oxygen, combustible gases and any two of the following: CO, H2S, NO2 and SO2. The instrument is ideal for confined-space monitoring and continuous personal monitoring in potentially hazardous environments. — Industrial Scientific Corp., Pittsburgh, Pa.
www.indsci.com
These membrane filters
do not require pre-wetting
Filter manufacturers can eliminate the expensive, time-consuming process of pre-wetting cartridge filters before sending them to users, thanks to the patent-pending Aspire hydrophilic ePTFE membrane this company launched in February. The elimination of pre-wetting with alcohol also avoids concerns about the resulting risk of bacterial contamination, says the manufacturer. The Aspire membrane meets the same criteria for bacteria retention, flowrate and chemical resistance as hydrophobic ePTFE membranes while supporting extremely low extractables and lasting hydrophilic characteristics, says the company. — GE Energy, Kansas City, Mo.
www.ge.com
Boost separation capacities
with these cartridges
Two new Snap XL families of cartridges for large- and development-scale purification are now available. Released in both 750- and 1,500-g sizes, the new cartridges offer powerful solutions for reverse-phase chromatography (KP-C18-HS) and optimized silica for separation of amines (KP-NH). The new cartridges address a growing need for 100-g or more purifications, and offer chemists increased efficiency while reducing costs, says the manufacturer. — Biotage, Uppsala, Sweden
www.biotage.com
Chinese authorities approve
of this grounding system
The Earth-Rite Series of hazardous-area static grounding systems has recently achieved Chinese approval from the National Supervision and Inspection Center for Explosion Protection and Safety of Instrumentation (NEPSI). The new NEPSI approval covers the whole range of Series II Earth-Rite systems, which are suitable for grounding all conductive items including road tanker trucks, railcars, drums IBCs, totes and other mobile tanks and vessels. The new certification augments existing IEC Ex, ATEX and CSA/US approvals. — Newson Gale, Ltd., Colwick, U.K.
www.newson-gale.co.uk
Binder
An intelligent door mechanism
for low-temperature freezers
Instead of having to push your entire bodyweight against the handle to break the vacuum and open the door of ultra-low temperature freezers, the new UF V Secure.Guard (photo) responds to a tap of the finger or elbow. To open the freezer, user identification via RFID key cards is required. Each authorized opening is recorded in a log file. The Guard Control Reader kit downloads up to 12,000 log files — information necessary to generate documented proof in accordance with GLP/GMP standards. The intelligent door is one feature available on this company's –86°C freezer standard. — Binder GmbH, Tuttlingen, Germany
www.binder-freezer.com
Gerald Ondrey