The recently published books listed here may be relevant to professionals in the chemical process industries (CPI)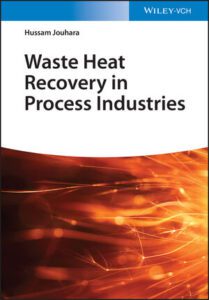 Waste Heat Recovery in Process Industries. By Hussam Jouhara, Wiley-VCH, 2021, 288 pages, $100.00.
Mining Chemicals Handbook. By Solvay Chemicals, Solvay S.A., 2021, digital e-book, free of charge.
RAFT Polymerization: Methods, Synthesis and Applications. Edited by Graeme Moad and Ezio Rizzardo, Wiley-VCH, 2021, 1,280 pages, $364.00 (two-volume set).
Dynamics of Multiphase Flows. By Chao Zhu, Liang-Shi Fan and Zhao Yu, Cambridge University Press, 2021, 594 pages, $125.00.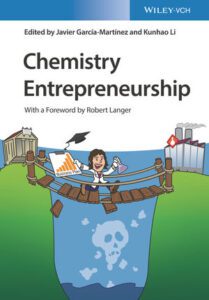 Chemistry Entrepreneurship. Edited by Javier Garcia-Martinez and Kunhao Li, Wiley-VCH, 2021, 288 pages, $92.00.
Organic Corrosion Inhibitors: Synthesis, Characterization, Mechanism and Applications. Edited by Chandrabhan Verma, Chaudery Hussain and Eno Ebenso, Wiley & Sons Publishing, 2021, 528 pages, $148.00.
Pump Wisdom: Essential Centrifugal Pump Knowledge for Operators and Specialists, 2nd ed. By Robert Perez and Heinz Bloch, AIChE Press, 2022, 272 pages, $72.00.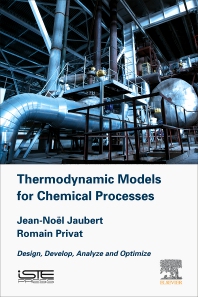 Thermodynamic Models for Chemical Processes: Design, Develop, Analyze and Optimize. By Jean-Noel Jaubert and Romain Privat, ISTE Press, 2021, 198 pages, $79.95.
Membrane Contactor Technology: Water Treatment, Food Processing, Gas Separation and Carbon Capture. Edited by Mohannad Younas and Mashallah Rezakazemi, Wiley-VCH, 2021, 368 pages, $128.00.
Modeling, Simulation and Optimization of Supercritical and Subcritical Fluid Extraction Processes. By Zainuddin Manan, Gholamreza Zahedi and Najwa Mustapa, AIChE Press, 2021, 288 pages, $128.00.
Fundamentals of Chemical Reactor Design: A Multi-Scale Approach. By Timur Dogu and Gulsen Dogu, Wiley & Sons Publishing, 2021, 352 pages, $81.00.