The following recently published books may be of relevance to professionals in the chemical process industries (CPI)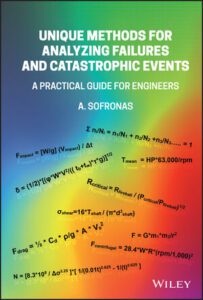 Unique Methods for Analyzing Failures and Catastrophic Events. By Anthony Sofronas, Wiley-VCH Publishing, 2022, 352 pages, $125.00.
Hydrogen-Assisted Direct Reduction of Iron Oxides. By Pasquale Cavaliere, Springer Chem Press, 2022, XXX pages. $169.00.
Integration and Optimization of Unit Operations, a Review of Unit Operations from R&D to Production: Impacts of Upstream and Downstream Process Decisions. Edited by Barry Perlmutter, Elsevier Press, 2022, 362 pages, $170.00.
Full Scale Plant Optimization in Chemical Optimization: A Practical Guide. By Zivorad R. Lazic, Wiley-VCH Publishing, 2022, 272 pages, $150.00.
Low-Grade Thermal Energy Harvesting: Advances in Materials, Devices and Emerging Applications, Woodhead Publishing, 2022, 264 pages, $161.50.
Heterogeneous Catalysis: Materials and Applications. Edited by Moises Cesario and Daniel de Macedo, Elsevier Press, 2022, 554 pages, $191.25.
Simulation and Optimization in Process Engineering: The Benefit of Mathematical Methods in Applications of the Chemical Industry. Edited by Michael Bortz and Norbert Aspirion, Elsevier Press, 2022, 250 pages, $186.19.
Data-Driven Science and Engineering: Machine Learning, Dynamical Systems and Control, 2nd ed., By Steven Brunton and Nathan Kutz, Cambridge University Press, 2022, 614 pages, $52.00 (e-book).
The HAZOP Leader's Handbook: How to Plan and Conduct Successful HAZOP Studies. By Philip Eames, Butterworth-Heinemann, 2022, 262 pages,$136.00.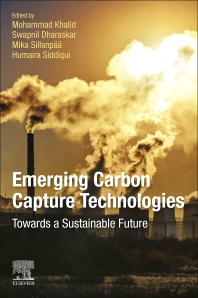 Emerging Carbon Capture Technologies: Towards a Sustainable Future. Edited by Mohammad Khalid, Swapnil Dharaskar, Mika Sillanpää and Humaira Siddiqui, Elsevier Press, 2022, 500 pages, $170.00.
Water-Formed Deposits: Fundamentals and Mitigation Strategies. Edited by Zahid Amjad and Konstantinos Demadis, Elsevier Press, 2022, 856 pages, $195.00.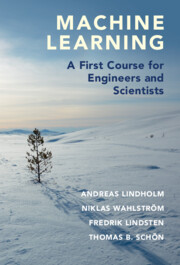 Machine Learning: A First Course for Engineers and Scientists. By Andreas Lindholm, Niklas Wahlstrom, Fredrik Lindsten and Thomas Schon, Cambridge University Press, 2022, 350 pages, $56.00 (e-book).