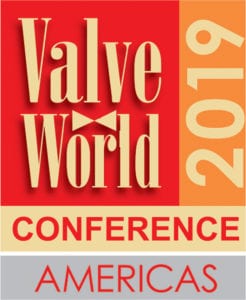 The Valve World Americas Expo and Conference (www.valveworldexpoamericas.com) will take place at the George R. Brown Convention Center in Houston (June 19–20, 2019). Organized by KCI World and Messe Düsseldorf North America, the 2019 edition of the bi-annual event will serve as the meeting point for the flow control industry, with a technologically in-depth conference program, product showcases on the expo floor and numerous networking opportunities. Attendees will get a broad overview of the latest technologies, components and systems in the field of industrial flow control presented by over 324 exhibitors from the U.S., Asia, Canada, Europe, India, Mexico and more.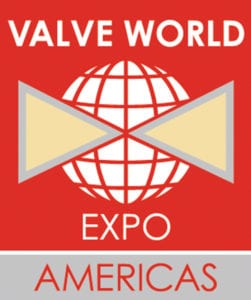 In addition to the exhibition, the Valve World Americas event will cover a variety of valve and valve-related topics. There will be plenary presentations on a number of hot themes in the valve industry, including the future of shale gas and the outlook on the energy industry.
For attendees looking to obtain professional development hours, conference delegates will be awarded certificates of completion for participation. Certificates will be available for pick up during the event Closing Ceremony. Workshop topics include: valve technology for cryogenic applications; valve design; valve testing for emissions; materials specification & casting; supply chain; valve asset management; control valve reliability prediction; performance and validation; actuation & automation; maintenance & repair; and ESDV (emergency shut-down valve) reliability.
A sample of products being exhibited is given below.