As a provider of practical information and news for the chemical process industries (CPI) since 1902, Chemical Engineering strives to bring recognition to, and help advance the chemical engineering profession. One way we do this is by offering assistance to a student who is working toward a degree in chemical engineering. In 2007, CE established the annual Chopey Scholarship for Chemical Engineering Excellence, and we are happy to continue the tradition this year. The award is named after Nicholas P. Chopey, the magazine's former Editor-in-Chief, who devoted over 47 years of his professional career to Chemical Engineering.
The 2017 award winner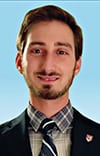 We are pleased to announce that this year's scholarship recipient is Dean Rufeisen, who is working toward his degree in chemical engineering at the University of Oklahoma. His expected graduation date is May 2018. Rufeisen is the president of the Oklahoma University AIChE chapter and a member of the university's Crimson Club, which promotes the history and traditions of the university. He was also the recent recipient of an Outstanding Junior Researcher Award. In addition to his academic achievements, Rufeisen is treasurer of the Alpha Epsilon Pi (Omega Upsilon Chapter) fraternity.
About the scholarship
The scholarship is awarded to current third-year students who are enrolled in a fulltime undergraduate course of study in chemical engineering at one of the following four-year colleges or universities, which include Chopey's alma mater and those of our editorial staff: the University at Buffalo, University of Kansas, Columbia University, University of Virginia, Rutgers University and the University of Oklahoma.
The scholarship is a one-time award. The program utilizes standard Scholarship America recipient selection procedures, including the consideration of past academic performance and future potential, leadership and participation in school and community activities, work experience, and statement of career and educational goals.
More information about the award, including how to apply and how to contribute a donation, can be found at www.chemengonline.com/npcscholarship.
In this issue
This month's cover story delves into the fundamentals of activated carbon. With its broad range of applications, an understanding of the basics of what activated carbon is and how it is manufactured, characterized and used can be helpful in applying this versatile sorbent. Our Feature Reports focus on safety, with a practical look at installing rupture discs and on sizing and installation of steam valves. Our Newsfronts cover the latest developments in nitric acid production, and in packaging equipment. You'll also find articles on modern training techniques that utilize virtual reality simulation and on setting product specifications. And as always, our pages include the latest technology news briefs, latest business news and more. We hope you enjoy reading.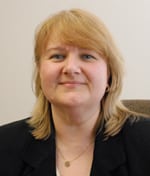 Dorothy Lozowski, Editorial Director