As chemical engineers, many of us work on developing new processes or improving current ones, often with goals of better efficiency, new or improved products and more sustainability. Taking concepts and laboratory work to a commercial scale requires significant effort, and often significant time. Our feature report this month, Commercializing Process Technologies (pp. 40–50) offers a glimpse into the types and amounts of effort that go into process commercialization.
In recognition of the achievements associated with commercialization, every other year Chemical Engineering honors the most-noteworthy chemical engineering technology that was commercialized anywhere in the world during the previous two years with the Kirkpatrick Chemical Engineering Achievement Award. We are now accepting nominations for the 2019 award.
Chemical Engineering has bestowed the Kirkpatrick Award continuously since 1933. The most recent winner in 2017 was CB&I (The Woodlands, Texas; www.cbi.com) and Albemarle Corp. (Charlotte, N.C.; www.albemarle.com), for the AlkyClean process — the world's first solid-catalyst alkylation process. Details of the winning achievement can be found in our January 2018 issue (Process Commercialization: The 2017 Kirkpatrick Chemical Engineering Achievement Award, pp. 22–28). The full list of past winners can be found at www.chemengoline.com/kirkpatrick.
How to nominate
Any person or company may submit a nomination. The procedure is simple and consists of sending a nominating brief of up to 500 words to [email protected] by March 15.
In order to be considered for the 2019 award, each nomination should include the following three items: 1) a summary of the achievement and novelty of the technology; 2) a description of the difficult chemical-engineering problems solved; and 3) a description of how, where and when the development first became commercial in 2017 or 2018.
If you are aware of a qualifying achievement, but do not have information to write a brief, contact the company involved, either to get the information or to propose that the firm itself submit a nomination. Companies are welcome to nominate achievements of their own.
The selection procedure
After nominations are reviewed for validity, they will be sent to department heads at accredited university chemical-engineering departments, who will vote, independently of each other, for a maximum of five best achievements.
The entries that receive the most votes will become the finalists in the competition. Each finalist will then be asked to submit additional information describing the technology, performance and examples of teamwork that generated the achievement. This detailed information will be sent to a Board of Judges, which will have been chosen from the university department heads. The Board will judge the entries to select the most noteworthy, and thus the winner. The winner will be announced in the fall. ■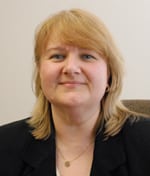 Dorothy Lozowski, Editorial Director