The 2009 Chem Show aims to help professionals and companies in the chemical process industries (CPI) "pay attention to the details" that impact their bottom lines, says Clay Stevens, president and COO of International Exposition Co., the firm responsible for putting on the Chem Show.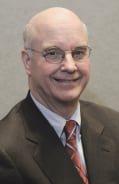 Stevens discussed the meeting's aims and objectives prior to the show kickoff. "It's not 'business as usual' for the CPI" currently and it hasn't been for several years, Stevens muses. For companies to survive the economic downturn and thrive, they need to attend to every small detail to be successful, he explains. "Plants don't just need solutions, they need the very best solutions. That's what we are focusing on for this show," he adds.
Among the features to help attendees identify those solutions is an online matching system that maximizes exhibitor-visitor contacts. Upon registration, exhibitors and visitors to the Chem Show can fill out profiles, which are then matched to try to increase the numbers of buyer-vendor interactions. The show has also set up dedicated meeting space at the show venue to allow sit-downs between exhibitors and interested visitors off the show floor.
Chem Show 2009 also has a distinct emphasis on nanotechnology and green technology. "The program was popular in 2007 [at the last Chem Show]," Stevens says, and show organizers wanted to continue to highlight emerging technologies. "There still is not a complete understanding of what nanotechnology can offer to the CPI," Stevens says. This year's Chem Show features a longer, more detailed program on nanotechnology and an emphasis on green technology and associated products as part of the Nano and Green Conference and Symposium.
The driving force of the program will be bridging the gap between science, technology and commercialization. Created for the Chem Show by Innovative Research and Products (iRAP; Stamford, Conn.; http://www.innoresearch.net), the symposium explores the impact of nanotechnology on environmentally friendly processing. The conference focuses on colloids and surface modifications that benefit nanotechnology applications and nanoparticle synthesis as well as their emerging technologies and markets.
This year also marks the first time AIChE (American Institute for Chemical Engineers) is involved in the event as an organization. AIChE day includes educational programs on several topics, such as the fundamentals of powder flow technology, mixing basics, troubleshooting pneumatic conveying systems, sustainability practices, process safety and others.
A two-day educational program developed by Chemical Engineering (Booth 703) is also highlighted, as are sessions on the use of valves and actuators in the CPI, organized by the Valve Manufacturers Association (VMA; Booth 550; Washington, D.C.).
Scott Jenkins