Much is being said and written about the changes taking place in today's workforce. The conversation is often about the difficulty in finding and retaining talent, concerns about losing legacy knowledge as people retire, and the differences in work culture and expectations of the growing millennial workforce. While people-related issues are often cited as the biggest challenges for today's CEOs, the most important concern, according to a recent survey, is the development of our next generation of leaders.
The survey report*, Global Leadership Forecast 2018: 25 Research Insights to Fuel Your People Strategy (GLF), is a collaborative effort by Development Dimensions International (DDI), The Conference Board and Ernst & Young (EY). It outlines trends and makes recommendations based on data from over 25,800 leaders and 2,500 human resource professionals at 2,488 organizations across 26 industries.
Team leadership
Leadership involves the ability to influence and motivate people, and to empower them to do their best. Good leaders know that they don't have all the answers — they seek out the input of those that they lead as well as from others, and know that teamwork is important. Teamwork is highlighted as a megatrend in the GLF report, but not just in individual work teams, but also for leaders themselves. The report says that the survey data clearly show that leaders will increasingly be expected to work in shared leadership environments, due to increasing complexities in our work environment, which make it more important to work in multidisciplinary groups.
In my own experience, multidisciplinary or cross-functional teams are fairly common in the chemical process industries. Leading workers who do not report to you organizationally, and sharing leadership require a willingness on the part of leaders to truly collaborate. As the GLF report states, shared leadership also requires a company culture that enables such a leadership style.
Digitalization and diversity
Not surprisingly, rapid changes in digitalization are affecting the skill sets needed by leaders, which include technical and analytical skills, as well as interpersonal skills. Leaders need to overcome old mindsets and adapt to changes. They also need to be able to lead virtual or remote teams, which are becoming more common, in part due to digitalization.
While much attention has been given to millennials, the report warns not to underestimate Generation X (those born between 1961 and 1981), who are actually the next generation of leaders, and in fact already hold 51% of leadership roles globally. Generation X are the early adopters of digital technologies and rated themselves just as confident in their digital skills as millennials in the survey.
The GLF report also indicates that companies with a stronger balance of gender diversity in leadership roles show some key advantages, including having a culture of inclusivity with multiple perspectives and more collaboration across organizational boundaries.
While fundamental leadership skills will remain essential, overall strategies for leadership are evolving with our increasingly digitized world.■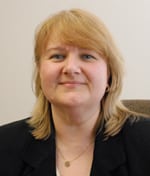 Dorothy Lozowski, Editorial Director
*Global Leadership Forecast 2018: 25 Research Insights to Fuel Your People Strategy, by DDI, the Conference Board and EY, February 7, 2018, https://www.ddiworld.com/glf2018