Ebook: Integrate your energy asset data
The data supporting capital project lifecycles and operational assets contain intelligence that provides performance-enhancing insights. But how can you effectively utilize this data?
Many industries have shown that adopting a Digital Lifecycle Excellence approach to managing enterprise technical information enables endless possibilities. Download our ebook to discover how your business can consolidate data to enhance collaboration, innovation and responsiveness.
For more information on Siemens Digital Lifecycle Excellence for Energy & Utilities, visit siemens.com/dle
---
[WATCH NOW – On Demand Webinar]
Manufacturing Mindset for the Energy Industry: Harness the power of your energy asset data to reduce costs
Energy companies can use their asset data to reduce costs and improve operations by adopting a "manufacturing" approach for data management.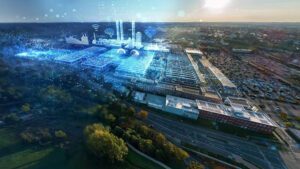 View the video below to discover how Baker Hughes and other industry leaders are improving their data to inspire innovation and boost competitiveness.
Speakers
Ad Ghauri, Director of Enterprise Architecture at Baker Hughes in Houston, Texas
Ad has over 25 years of experience in the energy industry, specializing in enterprise data management. At Baker Hughes, Ad is responsible for their PLM integration's architecture and strategy, which connects their ERP, CRM, MDM, MES, and design tools through the entire lifecycle of Baker Hughes critical assets and their complex supply chain. Ad's experience with organizations such as Intergraph, Accenture, and Saudi Aramco, has provided him with deep expertise in the requirements and challenges of digitalizing modern oil & gas, energy, and process industry organizations.
John Lusty, Global Industry Marketing Lead for the Energy & Utilities industry, Siemens Digital Industries Software
John has over 30 years of experience in the Energy & Utilities industry. He began his career with Dow Chemical and later Nalco Chemical in technical sales as a steam and cooling water chemistry specialist in operating facilities. In 2000, John transitioned to the software industry, working in the energy trading & risk management software and plant engineering software businesses. In 2010, John joined Siemens and has held positions in Enterprise Sales, Industry Solutions, and now Industry Marketing. John holds a Bachelor of Science in Earth Science from the University of Guelph and lives with his family in Calgary.​
Transcript
[00:00:00.090] – John Lusty
Hello everybody. My name is John Lusty with Siemens. I'm joined with Ad Ghauri of Baker Hughes today. We'll do brief introductions for Ad and myself. Then we'll talk about the PLM for the process industry past, present and future for about ten minutes. Give you a bit of a level set for what product lifecycle management processes are doing in the process industry. Then we'll talk about the PLM value proposition and the value to the industry for about 20 minutes. And then we'll talk about the state of the data in oil and gas and then have time for some open Q and A. So first off, we'll just introduce ourselves. So my name is John Lusty. Over here on the right. I'm with Siemens Digital Industry Software and located in Calgary, Alberta. I've been in the industry for approximately 30 years. Started the first half of my career was with companies like Dow Chemical, nauco Chemical, working in process facilities, typically energy, power and chemical plants, where I was an aqueous chemistry specialist working on boiler feed water, boiler water, steam water, cooling water chemistry, working in those systems, and then transitioned to the digital industry around 2000.
[00:01:20.150] – John Lusty
Worked with Allegro Developments in the energy trading and risk management space on the business of the energy business, then went to Allegro Development sorry, Bentley Systems where in the plant engineering space where I worked in enterprise sales and management positions. That for about eight years and joined Siemens about ten years ago where I've had positions in enterprise sales, industry solutions and now the head of global marketing for the energy and utilities industry. So that's me. And would you like to introduce yourself?
[00:01:50.160] – Ad Ghauri
Absolutely. Thanks John and the team here for the opportunity to meet with all of you. So, my background is fairly simple, I think. For the past three decades or so I've been engaged in strategy planning and implementation of PLM, both in discrete and manufacturing industries, specifically process industry. And in these areas I've basically focused on enhancing cross disciplinary integration, product time to market and regulatory compliance. And that is through both vertical and horizontal alignment of PLM and other pillar applications such as ERP, CRM and other applications used in feed and detailed design phases. I've supported digitalization programs for engineering, procurement and construction vendors as well as owner operators in the process industry, as well as aerospace and defense. Some customers I've worked with include Saudi, Aramco, ExxonMobil, Qatar Petroleum and so on and so forth in the process industry side and some on the discrete manufacturing are more focused on aerospace and defense which include Lockheed Martin and Northrop Grumman. I currently lead product lifecycle management enterprise architecture team as a Director at Baker Hughes and I'm responsible for all the four product companies for their strategy and roadmap and projects. Executions today I'm going to be sharing some views for the last 20 to 30 years of my experience in the process industry that do not reflect any of my present or current employers.
[00:03:45.210] – Ad Ghauri
Thank you, John or, back to you.
[00:03:47.080] – John Lusty
Excellent. Okay. Thanks, Adela. I think, everybody, you're in for a treat today. Ads experience, as you heard, comes from a number of industries, and one of the issues that is becoming more common in the energy industry is the industry looking towards other industries for expertise in terms of what solutions to solve problems that we're still dealing with in the energy and utilities space, but perhaps have been solved elsewhere. So it's kind of nice. That's why we asked to Add to get involved, because he's lived it with organizations outside of the energy industry and has brought a lot of that expertise back. So I think you're in for a bit of a treat today. So as we get started here, we understand that PLM, again, product lifecycle management, just to reinforce product, you could think about project lifecycle management, you could think about plant lifecycle management, and everybody in every business produces a product. It could be a barrel of crude oil, it could be a gigajoule, it could be a gas turbine, but we're all producing something. We're adding value through iterative processes in our organization for something that's eventually going to hit our PNL, hopefully.
[00:04:59.050] – John Lusty
So PLM has come into existence as a discipline for the last few decades, but I can't really help thinking, Add, how humanity has organized their ideas and concepts into reality for their critical needs, really for quite some time now.
[00:05:17.670] – Ad Ghauri
That's a really good point, John. I think I can relate to that quite a bit. But in order for us to kind of line on how we come up with this past definition of how PLM turned into what it is today, I will be metaphorically referring to a wheel, right, that we're all familiar with. So humanity invented a wheel around Neolithic era and somehow formulated design thinking, that is, how to make it and what materials to use in it. The wheel since then has continued to evolve and today it has become a complex system.
[00:06:00.290] – John Lusty
So maybe in that Neolithic era that you're talking about at all, design thinking is really the equivalent of today in business today, as our virtual representation of that physical wheel was in the mind of one person and the need for sharing and transmitting the design was not really as relevant as it's become today.
[00:06:24.010] – Ad Ghauri
Yes, exactly.
[00:06:25.260] – John Lusty
Yeah. So in the contrast, as we contrast that to the simple wooden wheel, how would you say the complexity of the modern wheel has increased and how has that impacted how we do things? Yes.
[00:06:38.590] – Ad Ghauri
So, John, that's a really good follow on. So today a wheel is used in many applications, right? And it is a critical element of many systems definitions. For instance, a wheel is directly part of systems such as high pressure monitoring system, suspension transmission system, braking system, and many other control systems. And also with the advancements in smart and autonomous vehicles. The wheel and its direct systems are also becoming an important element of other indirect systems like Cloud, where critical KPIs can be evaluated and streamed into clustered knowledge bases. Artificial intelligence algorithms then have the ability to simultaneously analyze and repurpose this clustered information, which can be used for traffic control and coordination, and in conjunction with more complex systems of systems such as Smart Cities. Here I'm intentionally using both references of systems to be plural.
[00:07:47.510] – John Lusty
So we've come really a very long way from just a wooden wheel to a very complex system of systems. So why has concurrent and collaborative engineering and manufacturing become so necessary today?
[00:08:01.930] – Ad Ghauri
So we talked about, John, this is a simple wheel, like the first wheel, right? Which is really simple if you think about a wooden wheel or a stone wheel. But we have to realize that that wheel wasn't perfect either. It had to be continuously improved to become fragment of a very complex system. Today, these complexities are requiring more validations across both direct and indirect dependent systems. The wheel design model has to fit into a much larger picture and early collaboration is required so that other dependent functional domains can start as early as possible to reflect their interfaces with the wheel.
[00:08:46.100] – John Lusty
So all of these collaborations require concurrent engineering, is what you're saying. Otherwise we'd be rolling back to a serialized process of the past. Right? So in addition to the integration of the complexities of the systems that we discussed, we have a very large data production challenge that's becoming a lot less discoverable. So, Ad, what are your thoughts on the issue, or this issue specifically in the process industry today? How about the larger challenge of data globally?
[00:09:17.570] – Ad Ghauri
So I think, John, as the process of design or the processes of design and manufacturing have evolved, so has the amount of data. Some of this unprecedented data growth is due to redundant multiple versions of truth, right? As well as the lack of continuity of clusters of data from one discipline and phase to the next. Each phase and discipline in some cases has to make copies of this cluster data, leaving behind actual knowledge connections. This in turn becomes a much larger problem as the EPCs or prime contractors makes additional copies for all their subcontractors that are part of the Capital projects and Opex projects.
[00:10:09.210] – John Lusty
Yeah, so you've got multiple versions of truth that require a lot further reconciliations across all stakeholders that in fact could have been connected through a single filament of knowledge. So, as these additional layers of redundancies are causing data volume to grow, today, larger teams are engaged in building products and projects and assets and turning them into parts of systems and then integrating those into other systems. So I like your analogy of the wheel. However, a wheel is still the simplest of analogies. How can we scale that up to more complex situations?
[00:10:51.960] – Ad Ghauri
At yeah, I fully agree, John, that the wheel analogy. Wheel system analogy is very modest compared to complexities of the process industry plants in the process industry in general. However, with some effort we can surely scale the systems of systems idea on a process plant just like how we did on a wheel system a few minutes ago. Today it is possible to start with a 3D design model which can easily simulate both the construction of the plant and the production of the configurable products that this plant will produce even before the plant front end engineering and design stage is completed. And that is the main value proposition. In addition, as the plants become more smarter or smarter and more connected, process industry can realize more flexibility to produce a variety of different products in the same plant with optimum uptimes and throughputs. Of course all of this will require quite a bit of automation of the production processes and more importantly better transmission of product data across the manufacturing supply chain so that we can enable production of smaller lots that adapt to the customer requirements. PLM can also increase productivity through the application of industry 40 principles.
[00:12:20.230] – Ad Ghauri
By using advanced analytics in reliability centered predictive maintenance strategies. Both process and discrete manufacturing I would say can avoid unplanned shutdowns and factory machine failures by almost 50% while increasing the overall production by 20%.
[00:12:40.930] – John Lusty
That's really good. And I would add that as we consider optimization strategies for asset performance, there are tools that allow for multivariate exploration and simulation where design tools, system simulation tools, and computational fluid dynamic simulations can be run together, allowing for really a systemic analysis and the ability to look at tens or even hundreds of scenarios in the same time that an engineer might have done just two or three optimization models. So just a huge advantage. Now I see Digital Lifecycle excellence and the principles that surround that as one of the first in several steps in augmented intelligence. Not just artificial intelligence, but rather a rapid prototyping and a systems approach to risk optimization. So add what are the challenges that we can address in the process industry, like right away if you can fill our listeners in on that.
[00:13:41.830] – Ad Ghauri
So I think John, that's a really good point. I'm focused on that every day. In the process industry there are many handovers which add a lot of unwanted redundancies and each of those redundancies eventually cause delays. So product lifecycle management, supply chain collaboration with vendors, for example, which is a module of PLM. As a discipline, it's a functional module that can enable direct and real time access to design data to the supply chain, having a huge positive impact on both time to market or first oil, as we say it, as well as minimizing the mistakes. So by enabling a backbone for capital projects, all stakeholders, including the EPCs in their supply chain regulatory bodies, the owner operators themselves can all be on the same page while all the reviews and approvals can happen online within one system.
[00:14:48.570] – John Lusty
As we execute large capital projects and then transition into operations. How powerful would it be to have the forensic ability to trace back to the original designs for an asset? So that when you have failures and breakdowns and maybe suboptimal performance or any variety of upset conditions, really the ability to get at the root of the problem effectively and quickly is so important in today's crazy, volatile energy market. So we often discuss the digital twin. It's the digital thread associated with each asset that's important to ensure that engineering, construction and installation, work breakdown and completion translates into a detailed, accountable plant breakdown structure.
[00:15:35.930] – Ad Ghauri
Absolutely. John so capital projects, along with all their assets, must be aligned, and they must be aligned both vertically and later physically from cost work schedule and planning work breakdown structures to avoid anything upsetting from happening in the first place. Right. Why should I even expect something bad to happen if I can align all of these structures upfront? So a digital PLM backbone is a great way to start such an alignment. I have personally experienced that across multiple programs in my past programs and experience with the process industry. If we have this alignment of the breakdown structures, you will at least know things way ahead of time. Then you're not going to be in a reactive mode any longer. You're going to be proactive. And that's very, very powerful.
[00:16:34.760] – John Lusty
No? Absolutely. So we talked about the alignment of assets with projects, and then the question comes to mind of operations. Do you want to talk about that?
[00:16:45.090] – Ad Ghauri
Yes. I think I can share maybe a story from my past. So many years ago, when disruptive technologies such as IoT, cloud, AI, ARVR, et cetera were not in mainstream use, I was actually having a discussion with a group of very talented executives from an oil and gas company, an owner operator in Saudi Arabia. The discussion was around impact assessment of design change of a plant's asset or equipment, or part, as we call it, in discrete manufacturing. Of course, when the design work products change, they have a knock on effect on all derived deliverables in the downstream operations, such as procedures and instructions, because the design pictures are used in procedures and instructions and other documentation. So if I change the design, I have to also maintain all my procedures and instructions and any other documentation that refers to the design. So during this discussion, many of these executives asked some very thoughtful working questions. One of them asked ad, you showed us the impact analysis from design perspective, when you change the form, fit, and function of an asset and how you derived a set of deliverables that were impacted, can you show us where this asset, meaning the part, has failed in the last three months?
[00:18:14.670] – Ad Ghauri
Before I could even attempt to answer, John, others jumped right in and asked many more questions. They asked, can you tell us where this part is failing now? Better yet, can you notify me when this part or an asset across all my plants is about to fail? And how much time do I have to react to avoid an unplanned shutdown? Of course, all of this can happen today, and indeed, it's happening already. So collecting meaningful metrics, converting them into insightful KPIs, aligning them with operational assets, can drive actions towards operational excellence. And as we collect and associate these metrics and other data to an asset to make it easily discoverable as information, our end users may reuse, may now have the opportunity to reuse it as knowledge. And while also reusing it as knowledge, they might also learn some new things. And those lessons learned can also be associated to the same tag or same part or same asset. These associations over time, John, can become powerful clusters of wisdom.
[00:19:32.460] – John Lusty
Yeah, well, and you mentioned clusters of wisdom. I read into it a real world knowledge or lessons learned of all of the work products that I need to be able to manage in the context of the life cycle of a product or an asset or better yet, systems of systems, right, to be closer to reality. So how do we adopt these clusters of wisdom, as you're calling them, so that they can be connected for the process industry? What is ever growing maturity look like for you in the process industry?
[00:20:07.730] – Ad Ghauri
Excellent. So we know that the evolution of product lifecycle management has been on our minds since humanity first invented the wheel, right? We talked about that. The design thinking had to be there, what materials to use had to be there in the person's mind who manufactured or who developed the first wheel. Since then, we are continuously improving its performance through different technologies. And today we're considering disruptive technologies to take us to that next level of maturity. So what is that next level of maturity for PLM in process industry? In addition, what are the various areas of focus to achieve that next level of maturity that is specific to each organization? Because one size does not fit all. Because within the process industry, all technology platforms, as you are also displaying the graphics here, all the technology platforms are highly compartmentalized. Whereas the disruptive technologies such as microservices, containerization, IoT, virtualization, all of these are giving us the opportunity to reduce or eliminate completely these thick walls and bring the users closer to the required functions. A user in any domain is expecting to readily navigate to a part or asset and get its definition, design, build, service recycle, and other clusters of wisdom with a simple right mouse click.
[00:21:42.210] – Ad Ghauri
Right? I don't want to, as a user, log into five different systems to get to the information that I can get from just one interface. These users, I can tell you, John, are tired of logging into multiple platforms to get disconnected pieces of data that sometimes they cannot even manually stitch together. Their ask is simple get me to my part, to my asset, and from there, give me all the enterprise level clusters of wisdoms with a simple right must click.
[00:22:14.410] – John Lusty
Yeah. Wouldn't that be nice? So, Ad, when you discuss clusters of wisdom, I think about systems engineering, where we understand, simulate, validate each asset and the system of systems and systems of assets like a plant, and understanding that the pebble in the pond ripples. When a pebble in the pond ripples through, most of the minor changes are important as the complexity increases. So when you discuss removing all that compartmentalization of technology platforms, then the value of a systems approach like this to design, install and operate becomes a lot more readily available.
[00:22:57.450] – Ad Ghauri
Absolutely.
[00:22:59.370] – John Lusty
Yeah. So, Ed, you covered some really thought provoking ideas for the continuous improvement of process industry design, construction, operations. And in this pursuit towards continuous improvement, what are some of the questions that you ask every day?
[00:23:19.390] – Ad Ghauri
I can think of some critical questions that I think every leader in the process industry may also be asking every day. Right. The questions that come to my mind are how does my company stay competitive? Right? How? There's a very small market growth, market opportunities that I need to capture. So what do I do to make my company stay competitive? How can I make my design more accurate?
[00:23:50.430] – John Lusty
Right?
[00:23:50.730] – Ad Ghauri
Because if I can reduce my design cycle to a minimum, I've impacted my total time to market and my ontime delivery goes up through the roof. How can I minimize design and manufacturing flaws? How can I identify design and manufacturing flaws in my product development lifecycle as early as possible, in a minute late?
[00:24:15.020] – John Lusty
No, absolutely. People might be asking, what can I do to make collaboration between engineering, manufacturing sustainment smoothly or and livelier? Or what steps do I take to make my design, meaning the virtual model, reflect the production again, meaning the physical model, and vice versa? How do I ensure that the changes propagate bi directionally across between the two virtual and physical worlds without hesitation?
[00:24:46.250] – Ad Ghauri
That's a very important question, John. Thanks. Another thing that comes to mind is how do I enable, traceability and leverage key learnings, starting from understanding the customer requirements all the way to measuring their experience in one single supplement of knowledge? Moreover, we must admit, John, that all of these challenges are not simply addressed by a product lifecycle management system, but by a process of better integrating PLM into the big canvas of global engineering, manufacturing and logistical operations. So let me turn around and ask you a question. I think you have asked some very good questions. So, in process plants, in the process industry process plants have been in operations for decades. We see. I go to Jabil Raslofan City, different parts of the world, and see there are plants that are like 50 years old. What are the continuing challenges to effective operations?
[00:25:51.850] – John Lusty
John well, there's a lot going on, Ad, but right now our evergrowing awareness of our species impact on the environment and future generations is driving energy transitions, decarbonization sustainability, and they're all affecting ongoing operations in the design and construction for all brownfield as well as greenfield systems. So for example, look at the plastic tax that's now emerging globally, removing non recyclable plastics from the supply chain. If I make any change in my product design or my plant design or my asset design to use another polymer that is recyclable, what is the effect on the other assets? What's the effect of my process? So when I'm constructing a facility, how do I minimize the solid waste I produce in the field? And as part of my design process, how do I balance optimal performance of an aging facility with current and increasing environmental scrutiny? So how do I transform the process or energy intensity of an existing plant and do so profitably? These are all hard questions and I have to admit that all of these require better governance of information in the context of plant assets. So there is another element that's required for this to happen and that's management of change.
[00:27:11.450] – John Lusty
MOC, as we often call it in the industry. Ad so what are your thoughts on that?
[00:27:15.640] – Ad Ghauri
Yeah, so that's absolutely true. John so, we know that the product definition and manufacturing techniques are managed really well in a product lifecycle management system for each of the system domains, whether it's mechanical, electronics, process, whatever engineering domain we're talking about, it really does a good job. However, we also know that these systems are highly dependent on each other. For example, when the design of sensors on the wheel system are revised, the firmware in all dependent control systems may also need to be updated and that is for compatibility and re validation purposes. In some cases, the communication protocols are also impacted. Therefore, when we make a change in one system, the systems of systems definition itself is impacted and we must make sure that all these domains of engineering, these systems collaborate and are compatible with each other before mass producing a product and putting it into the hands of our customers. With smarter products, we know that there is no end to mechatronics. And a simple wheel of the past has now become a fabric of an evergrowing complex systems of systems. I believe that engineering domains no longer can operate in silos. Most enterprises know today this as a fact and they have recognized this as a gap.
[00:28:53.590] – John Lusty
Yeah. And these disruptive technologies, they're catalyst to help, they can reduce these gaps. They can ensure collaboration happens both vertically and horizontally, horizontally across all systems domains. So before a design is released to manufacturing or to production or to operations, it can be simulated into actual use and production life, just like it would behave in the hands of a consumer or on a production line. So we've talked about systems of systems approach complemented by add your clusters of wisdom concept. So how do we connect the product, the process, the plant assets and the resources altogether? Can this be done with a life cycle of approach? By maintaining logical relationships between product and asset structures, production processes, material management and resource planning?
[00:29:55.470] – Ad Ghauri
Yes, John, I think this is a lot simpler than most of us think. Let me think of an example. Let's say we take a simple pump at a functional location, say pump 101 A, right? While pump 101 B is added right next to it as a failover. This is enabled by common sense design practice and good integration by collecting metrics from production mandated through good reliability strategies. And with that, we can really achieve this alignment across the product structures, product processes, material management and resource planning with similar type of examples. And if we did that, then your breakdown structures are all going to be aligned at any given point. Whether you're talking about as designed, structure as maintained, structure, as sustained as commissioned, whatever the as is, as of X is always going to be aligned.
[00:31:03.090] – John Lusty
So the digital lifecycle excellence approach is actually born out of the best practices of product lifecycle management of PLM and it makes it easier to implement this and as well as many other really good functions. So what you refer to as a filament of knowledge, what we call at Siemens, we call them digital threads. These capture the common sense design practices and can serve them up as an evergrowing intelligence driving, rules based approach that derisks performance. And in addition to that, irrespective of the chosen design software, with an open ecosystem, with the ability to easily integrate the myriad of design suites into a single system model, we can apply rules to any design in any suite. So removing the silos you discussed at through progressively growing your clusters of wisdom. Right. So if we have clustered wisdom, can we use that to help make more profitable decisions like bringing this to real life? Right?
[00:32:11.980] – Ad Ghauri
Absolutely. All of this can be enabled by focusing on key performance metrics such as where when, how used, and other reliability metrics. Right. Although these are not straightforward functions of PLM, but they can be easily enabled by integrating PLM with the enterprise through good design and reliability practices like reliability center maintenance has a lot of different things that can be implemented within PLM and integration to PLM, et cetera. And MRO, let's take an example, not related to MRO, but let's take an example of a pump at a manufacturing plant where's function supports crimping of solenoids. It's just a simple pump that produces a certain amount of pressure, right? It helps to crimp the solenoid caps. The pump continues to function at its performance level for years at its optimum performance level for years without disruption during a single shift operation. While it breaks very quickly in a double shift operation. This information is vital in context of the asset and its design, but may not be available in the context of the mainstream PLM system. But I believe it can be very easily integrated. As a matter of fact, I've been on programs in various companies where they've actually done that.
[00:33:46.750] – Ad Ghauri
This information can be used to fix design flaws directly, the PLM backbone, which in turn can transmit it to all relevant plans globally with a single push of a button.
[00:34:01.630] – John Lusty
That sounds great. The point of a life cycle view is to foster an environment where safety, where performance and reliability are improving consistently. So ad. We were discussing reliability as an example of how important clusters of wisdom are, where operational data is important to overall design improvement. And this has always been a very manual process with a lot of tribal knowledge that wasn't always communicated effectively, leading to chronic issues that would have been resolved had there been one of your filaments of knowledge. That thread from one application, like an ERP or computerized maintenance management system to another application like a design suite or simulation platform. And what are your thoughts on the state of the data in oil and gas right now? Here's your big finish. Tell us, tell us, how are things working today? Yes.
[00:35:02.990] – Ad Ghauri
So I'm this is the slide I shared, John, with you. This is one of the many maturity assessment frameworks that I've leveraged. This one is from Gartner and I've modified it to my own needs across various different organizations. And it has really helped me to assess the majority of data and the processes that govern it. Because without looking at the processes that govern the data, we can't be looking at data by itself because we can fix the data, but if we don't fix the processes that govern it, the data will become dirty and corrupt the very next day. So process industry has been operating in silos due to many, many constraints and we know all about that within the process industry. We know that technology domains such as product lifecycle management, if some companies are using it, most of them today are not. For all their Opex and Capex projects, ERP, CRM and all these systems are highly compartmentalized. We talked about that just a few slides ago. The data does not flow well from one phase of the project to the next smoothly, but with lots of hiccups. And the root cause is not just the thick walls of these highly compartmentalized systems.
[00:36:24.350] – Ad Ghauri
There are many other issues. The owner operators award a multibillion dollar project to their EPC contractors with limited predefined structure of their plan. It therefore becomes very arduous for the owner operators to transfer their conceptual designs and case scenarios to the EPCs and their contractors because they're sending them an RFP without any of the knowledge that they have because it wasn't kept in a backbone, PLM backbone. So the. EPC contractor then has to have similar issues. And by the time several years later the plant is commissioned, many of the key learnings are lost in the form of paper or buried in terabytes of data. I was at a plant in Qatar one time and I received a handover from an EPC on behalf of the owner operator and I received two truck full loads of Pnids and data books and log books and things like that, punch books. There was a whole kind of documentation that we weren't expecting. We were expecting that we would get some drawings, but mainly a CD with the metadata and everything structured in a form of a backbone PLM system. So I think the main root cause of this may be that the data is not always managed in context of the plant structure, design it's, design It's tasks, installation procedures, commissioning procedures and all these types of work products.
[00:38:14.750] – Ad Ghauri
So how is it possible to now all of a sudden turn data into knowledge and apply it with wisdom? In operations of the plants, with disruptive technologies such as IoT, artificial intelligence, microservices, et cetera, we have the ability to consume manufacturing data as information in a more effective way, enabling better traceability or better traceable references across processes, relevant roles and the assets themselves. Before we attempt to focus on what adds value, John, let us define and align on how data can be transformed into wisdom. Because that's the really main thing, because without wisdom, I'm not really adding value to my data is completely data is a liability. Knowledge and wisdom are my assets, right? So we have terabytes of data we talked about in our organizations and until this data is easily discoverable by the end users who need to consume it as information, this data is going to be continued to be lost in space, just like the Netflix series. Once the user can get the right information, the user has the ability to apply it in a specific application and therefore the information automatically turned into knowledge. In addition, when the user learns lessons applying this knowledge in the field, this can be leveraged later as wisdom because I'm continuously adding more value to it, right?
[00:39:58.850] – Ad Ghauri
I'm saying this is what I learned from the field. It should not be done like this, but done like that. To achieve this, the data must be connected. It must be connected and must flow progressively. This brings us to a digital threat to your question, which is a way to connect this lost data so that we can use it as information, apply it as knowledge, and reuse our lessons learned as wisdom in different contexts. So let's see how the data is connected across the value chain in the ideal world and to achieve a connected plan from early conceptualization stage to operations, let's walk through the phases of product development. Let's say that the product development phases for simplicity, includes, define and design, prototype and test, manufacture, sustain and recycle. I know there's a lot more, but let's just focus on that. What happens is that as the information progressively matures from left to right and as the design flaws are fed back from right to left, right to left this way I guess, right to left, meaning manufacturing to design along with each resolution and solution, all of this information is smartly stored in a single PLM backbone.
[00:41:23.110] – Ad Ghauri
This way the Ads designed the as prototype, the as manufactured clusters of knowledge progressively grow through together in one PLM backbone along filaments that are connected from start of the product or project to the end of the project and so on and so forth. So a digital thread simply takes these filaments that we just talked about, connects clusters of knowledge from each domain and phase of the product, and enables complex changes to flow across the entire life cycle of the product flawlessly, rapidly and without hesitation. This type of digital thread, once implemented, ensures that every activity and work product that is produced along the way from the concept to retirement, is connected and linked so that it can be reused for many more years and therefore becomes an additional asset for an organization. For a true digital transformation and process industry, we need to connect our processes and data from start to end, meaning managing planned data progressively from concept phase into operations, as well as transform the way I think the organizations work today, focusing more on organizational change management.
[00:42:51.910] – John Lusty
Yeah, so there was a great study ad that I like to bring up whenever we're talking about, whenever people ask about how do we quantify the slippage that you've been talking about in the state of the data here? I love this table. What does it cost? What does that friction in the process cost? And in 2004, the National Institute of Standards and Technology came out with just a landmark study that you might have seen it's PDF, form. It's out on the Internet. If anybody wants it that doesn't have it or they can't find it, they can find me on LinkedIn and I'll send it to you. But it talked about the cost of poor interoperability or inadequate information management in the US capital facilities industry. Now, granted, it was 2004, but there's an awful lot more data out there now. So the problem is probably bigger, not smaller. And they concluded, and they did a very detailed study and they listed some great assumptions and details that 4.2% of the value of that project was lost from project start to hand over to the let's assume it's an owner operator. Let's talk about a capital capital plan.
[00:44:03.240] – John Lusty
So if it's a billion dollar facility, that's $42 million and that is never budgeted, right? That's just slippage in the product, in the project itself. You reminded me of the situation with your story in Qatar where you had the two truckloads of paper show up right. So here you have an owner operator trying to start up a plant and trying to make sense of all the value that's in this. And what really caught me is they also calculated that the owner operator pays an additional performance penalty of 2.6% per year going forward, you know, 2.6% of the value of that project, because the inefficiencies that were set up at Data Handover are never really fixed. So if you start to add that up, that's really substantial. Right. So that's why in talking to some of the clients I was working at the time, I had them read through the study and they said those numbers are bang on. They're probably conservative. And you think about the explosion of data now and the complexity, right. So it's small wonder that capital projects can easily get into trouble. But I think with some of the topics you've raised around capabilities that are already there using that PLM approach to data management, there is low hanging fruit for the industry in terms of getting ahead of some of this stuff, right?
[00:45:26.500] – Ad Ghauri
Indeed, John, I think the lowest hanging fruit besides the Data Handover is this one. Because I can tell you, when I did receive these two truckloads, I had about a dozen people to help me with this. But none of them were clerks, right? These were PLM experts. They had different expertise, and they were engineers. So we ended up taking these large format PNID drawings to different engineers. We would go to the process engineer first, and the process engineer would say, okay, give me a couple of days. I'll go and ask about this and sign off on it. Then we had to go to the instrumentation electrical engineering, instrumentation engineering, get everybody's feedback. And by the time we got everybody's markup, it was already two weeks later. Then we would rescan it and send it back to the EPC. Can you imagine how easy it would be to not do any of that if you had everything in one place and everybody could see the data from its native format or close to it in a lightweight format of some type and make some markups and say, yeah, I agree with everything. Here's a little change that I like you to make.
[00:46:50.120] – Ad Ghauri
Make this change and I'll approve it. So that's a very low hanging fruit, I think I agree with you, John, completely. But there are many other benefits, right? I mean, if we look at this maturity mapping by me doing this, when I go and talk to my customers within the companies I work with and I ask them, how's your house? Your data? They say it's perfect. Everything is great. My processes are great. I'm like, okay. Then I start asking them questions, and they start answering by saying things like, well, I assume my data is in this place. I assume my parts are stored here. My assets are stored here. Then as soon as you know, they're assuming and they're not thinking or knowing or consistently giving you a conformed answer that means you know where their data is. So just by doing a simple interview, you can have a high level assessment. And that assessment goes a long ways because then you can start to align a PLM strategy, how you take a PLM product from any company and how do you implement it so that it actually gives you, at the end of the day, that alignment between the breakdown structures.
[00:48:06.010] – Ad Ghauri
That's really what glues everything together and allows us to realize these low hanging fruits. The handover capabilities, the incremental handover pick capabilities, the approvals and reviews, all in one system, giving the ability for people to be able to see what is happening today by one of the tier two, tier three supply chain vendors. The owner operators can see all of that today if they wanted to.
[00:48:37.020] – John Lusty
Yeah, well, plants and complex equipment are living, breathing entities, right? And change starts as soon as the plant starts up or the facility starts to operate. And your last point about how the heck do you keep this stuff up to date is such a great challenge. And I think as we wrap up here and I guess we get a little bit of latitude because as a rerecord, we don't get to take questions anyways. But I think the message to leave people with is that we're not the first industry to try to tackle these issues. And some of other industries like automotive and aerospace, some of which you were involved in at hey, they have worked with software companies like Siemens to try to develop systems that can help them solve this. So I think the silver lining we can leave everybody with is that, hey, you don't have to do this alone. We're not the first to try to do it. And as an industry, and I mean all of manufacturing, we've got to be pretty good at this. So hopefully Add, as we wrap up here, people will take away some of your key points from the state of the data in oil and gas, this really good matrix that you put together.
[00:49:47.080] – John Lusty
And as we bring this in for a close, thank you so much, Ad, for joining me on this session. It's been a good talk. I like how we've gone from a wheel made out of looks like reef rock or something like that to the state of the data in oil and gas. So I think we've covered a lot of ground here. So thank you everybody for tuning in and listening to our session today. For Ad and myself, you can find both of us on LinkedIn. We're always happy to meet new people on the network and increase that sense of community. And if we can be of any assistance, please help. So add. Any last words?
[00:50:23.000] – Ad Ghauri
Ad, thank you very much. Thank you, John and everyone for arranging this and giving us the opportunity to have this awesome discussion.
[00:50:31.840] – John Lusty
Excellent. All right. Good luck, everybody, with your manufacturing mindset for the energy industry. Take care.