Last month, the American Chemistry Council (ACC; www.americanchemistry.com) issued its annual year-end report, which offers a positive outlook for the chemical process industries (CPI). The report, "Year-End 2017 Chemical Industry Situation and Outlook," was prepared by the ACC's Economics and Statistics Department, with the ACC's chief economist, Kevin Swift, as lead author. According to Swift, "Manufacturing has turned a corner, business investment is on the rise, and domestic oil and gas production is on the rebound. It all sets the stage for tremendous momentum, expansion, and capital investment."
Industry outlook
In the U.S., the abundant and inexpensive feedstock and energy advantages offered by shale gas developments have led to significant capital investments, and continue to play a prominent role in the direction the CPI are taking. More than half of the investments announced since 2010 are either under construction or have been completed.
The report estimates that chemical production volumes (excluding pharmaceuticals) were up 0.8% in 2017 despite interruptions to production in the Gulf Coast region due to the severe hurricanes experienced in August. Production volumes are poised to go up more in the near future — by 3.7% in 2018. "In addition," the report says, "a second wave of investment is on the way." And, the oil-and-gas sector, which had been in a slump, is said to be on the rebound. Most of the CPI growth in the U.S. is expected to be in the Gulf Coast region, the Ohio Valley and the Southeast. Increased production would generate materials for export, so any changes in trade policy, however, could have a strong effect on projected growth.
On a global view, the report cites a strengthening in manufacturing, and in fact says, "Outside the United States, a synchronized upswing among major and regional economies is occurring for the first time since the mid-2000s."
In this issue
The overall optimistic message of the year-end report gives the CPI a strong starting point for 2018. The challenges, however, are many — particularly in keeping up with growing competition. Companies are looking to innovative process and product improvements, as well as implementing new developments, such as in digitalization, to maintain a competitive edge. Our two-part Cover Story this month (pp. 22–32) takes a close look at a select group of innovative processes that have been developed, and commercialized in the past two years. The road to commercializing a new process can be long and difficult, and so, in addition to covering the impressive process and product developments, we compiled some of the best practices for commercialization that were used in these accomplishments.
You will also find articles on pumps, pressure measurement, career guidelines for young engineers, high-shear mixing and more in this issue. We look forward to bringing you the variety of topics that we have planned for this year. We hope you find the articles informative, and as always, we welcome your feedback.
Our best wishes to all of our readers for a happy, healthy and prosperous new year. ■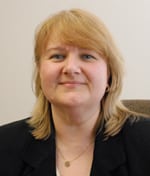 Dorothy Lozowski, Editorial Director