Media Guide
#1 trusted CPI content source worldwide
Written for engineers, by engineers, Chemical Engineering is the recognized authority for global coverage of the chemical process industries (CPI). For over a century, the CPI has relied on the expertise of Chemical Engineering for solid engineering essentials, news on emerging technologies and insight on developing industry trends — a combination not found in other CPI publications.
Chemical Engineering's global audience of engineers and technical decision-makers actively seek-out Chemical Engineering for practical solutions to technical challenges facing them on a daily basis.
Chemical Engineering brings you the Next Generation in Marketing Solutions webinar. Digital experts will discuss marketing automation, content marketing, behavioral targeting, best practices, and new digital product offerings by Chemical Engineering Magazine. Click here to register. 
**NOW AVAILABLE**

Click here to download the 2016 Media Kit PDF

Click here to download the 2016 Editorial Calendar PDF

Click here for Editorial Submissions and current Upcomings

 
Click here to download the 2015 Website Advertising PDF

Click here to download the 2015 Media Kit PDF

Click here to download the 2015 Editorial Calendar PDF

 

Click here to download the June 2015 BPA PDF
Additional 2015 Product Offerings:
2015 Special Sections:
CHEM SHOW Welcomes Chemical Engineering Magazine As A New Media Partner for the 2015 100th Anniversary Event
Click here for CHEM SHOW Sponsorship Opportunities
Click here for CHEM SHOW Daily Advertising Opportunities
Click here to download the 2015 Media Kit PDF
Click here to download the 2015 Editorial Calendar PDF
---
NEW! Decision Briefs – Content Marketing
DecisionBriefs is a dynamic content marketing platform where you can manage all of your content in one place. From social media, to blog posts, to placing articles on industry-leading publications, DecisionBriefs allows you to Create | Distribute | Measure your content cost effectively.
With DecisionBriefs, you can track your marketing ROI and distribute your content anywhere! Create content once, distribute to multiple outlets. You have the keys to update your content any time you want! Click here for more information and details about pricing.
Exceptional Editorial Experience
…Winner of eight Jessie H. Neal Awards for Editorial Excellence
The most prestigious editorial honors in the field of specialized journalism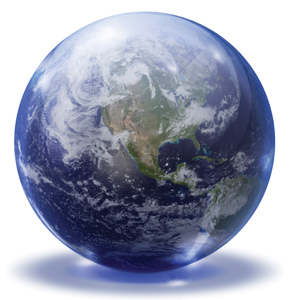 True equipment buyers subscribe to Chemical Engineering because it is the only source for the Chemical Engineering Plant Cost Index. No other publication focused on the CPI offers such data, so we are the most reliable place for reaching buyers.**
Chemical Engineering archives regularly show unrivaled coverage of key unit operations basic to all CPI operating plants including liquid gas and air handling, fluid flow, flow control, process control and instrumentation, engineering materials, process equipment, heat transfer, mixing, filtration, separation, information technology,environmental engineering, water treatment and air pollution control.
Powerful Global Audience
The only global publication in the CPI. Chemical Engineering reaches over *60,000+ subscribers in over 165 countries around the world.
Multimedia Portfolio
Today, Chemical Engineering is much more than a magazine. As the most trusted brand in the CPI market, Chemical Engineering encompasses a robust collection of media forms, reaching professionals both traditionally and electronically.

chemengonline.com is rapidly becoming the authoritative digital content source for the CPI, generating 70,354 visits (+15% vs. same time previous year), 58,854 unique visitors (+28% vs. same time previous year) and more than 1.7 million page views. *Data according to January – July 2014 average monthly website metrics compared to previous year. 
We target buyers with the information they need…
Chemical Engineers turn to Chemical Engineering because we cover the in-depth practical issues that they face in their day-to-day jobs:
Designing and specifying equipment and materials
Troubleshooting operational issues
Complying with regulations
Staying aware of the latest innovative technologies
Estimating project costs
…on a global platform.
Chemical Engineering has the largest number of individual paid subscribers of any CPI magazine in the world.
Chemical Engineering targets the largest number of engineering and procurement firms serving the process industries.
Print is still alive! Download the latest information from Signet Research